A fledgling business launched by two University of Bath School of Management students hoping to make the cosmetic industry more environmentally friendly has come first in a competition.
KindCosmetics and its product TanKindly beat stiff competition from fellow students at the university in the Invictus Business Challenge 2021.
The contest, staged by the ICAEW (Institute of Chartered Accountants in England and Wales) in conjunction with the School of Management, was open to all the school's students.
It required each entrant to demonstrate a business concept with the potential to become a sustainable commercial enterprise.
The judges, made up of ICAEW chartered accountants based in the West of England, were impressed by the vision of KindCosmetics' founders Johanna Vogt and Thea Stanton Skovhus, pictured.
KindCosmetics' product TanKindly is a sustainable alternative to self-tan. As well as minimising the use of plastic packaging, it is also customisable to the users' preference, so promoting inclusivity and diversity.
Thea said: "As young entrepreneurs, to gain constructive feedback, encouragement and support from experienced and senior members of ICAEW was a real privilege.
"Also, the event helped us expand our network as we had the opportunity to meet other entrepreneurs and engage with members of the business community in the region."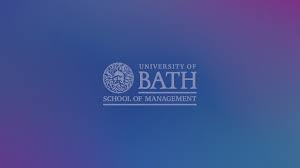 She said winning the Challenge was an extremely proud milestone for KindCosmetics and something the pair would never forget.
"To have our work recognised by leading experts was monumental and the guidance given will support our business journey in the future," she added.
"This process is invaluable to entrepreneurs seeking to elevate their idea to the next level and gain insight from professionals."
The Invictus Business Challenge 2021 was organised by ICAEW member and commercial director of global business services provider Vistra, Gino Zabeo.
Gino said: "I am personally pleased and proud of the outcome of the Invictus Business Challenge 2021. We wanted to inspire young people to realise their ambitions, develop business ideas and ultimately thrive through these testing times.
"I was impressed by the quality of the submissions and the confidence displayed by the students during the online presentations, who I hope will continue to pursue their business plans.
"As members of ICAEW, we will continue to support them, by sharing our technical expertise in support of the economy."
The other finalists of the Invictus Business Challenge 2021 were:
Green Garms - an online platform based around the concept of 'thrift flipping' clothes
Hesita - an online platform to buy and sell homes
Play Away, Stay Away (PASA) – which organises accommodation for travelling sports fans by connecting away supporters with like-minded, local hosts.
Members of the judging panel were:
Rick Sturge – CFO of Grafton LSR, the firm behind the Bloodhound land speed record project
Tean Dallaway – FD of Trowbridge bed manufacturer Airsprung
Michael Cordell – Bath-based CFO of lender Karadoo Finance
Clare Beazley – an angel investor and mentor from the SETsquared Bristol incubator
Barnaby Hodgson – investment manager from private equity firm Nova Capital Management