Businesses are being encouraged to check whether they will need to pay to drive their vehicles in Bath after the city's Clean Air Zone launches in six weeks' time.
Following the introduction of the Class C Charging Clean Air Zone (CAZ) on March 15, drivers of most pre-euro 6 diesel and pre-euro 4 petrol vehicles will have to pay to enter the city centre.
Private cars and motorbikes will be exempt, but charges of £100 a day will apply to higher emission buses, coaches, HGVs and motorhomes, and £9 a day for higher emission minibuses, taxis, private hire vehicles, LGVs and vans, including private pick-ups and campers. Charges will apply 24 hours a day, seven days a week.
Businesses and individuals can check whether they will need to pay using the vehicle checker at www.gov.uk/check-clean-air-zone-charge.
This service now includes business accounts that enable users to check compliance of multiple UK-registered vehicles at once.
Bath's zone will be the first charging clean air zone to launch outside of London, with other cities, including Bristol and Birmingham, planning similar schemes.
Bath & North East Somerset Council joint cabinet member for climate emergency and neighbourhood services Cllr Sarah Warren, pictured, said: "We're urging businesses and individuals to check whether they need to pay to drive in Bath's CAZ, well in advance of its launch, using GOV.UK's vehicle checker."
She said that rather than pay the charge to drive in the zone, the council wanted vehicle owners to look at options to upgrade non-compliant vehicles using the financial support on offer or look at reorganising larger regional or national fleets, so that non-compliant vehicles avoided Bath.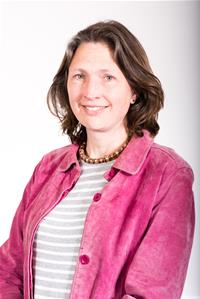 "There are also local exemptions available for hard-to-replace vehicles, vehicles that support vulnerable groups, and also to support businesses such as taxis and small businesses that might be struggling, due to Covid-19, to secure the grants and interest-free finance included in our support package," she added.
Unlike London's congestion charge, autopay will not be available in Bath's CAZ. This means that owners of non-compliant vehicles will need to carefully manage payments if they are not planning to upgrade or reorganise fleets.
Drivers of non-compliant vehicles will need to declare their journey and pay online at GOV.UK's 'drive in a clean air zone' service within a 13-day payment window.
Payment can be made up to six days in advance, on the day the vehicle is driven in the zone, or in the following six days. No reminders are sent.
It is up to the driver or business account user to pay the daily charge within the payment window using a debit or credit card or saved bank details. Otherwise they could receive a penalty charge notice.
The council hopes the CAZ will urgently drive down high levels of harmful nitrogen dioxide (NO2) pollution in the city, mainly caused by vehicle emissions. High levels of this type of pollution are associated with worsening lung and heart conditions, such as asthma.
While private cars and motorbikes will not be charged in Bath's zone, the council is pointing out that they may be in other zones that follow. It is appealing to everyone to consider changing the way they travel and, if they can, walking, cycling or taking public transport.
Joint cabinet member for transport services Cllr Joanna Wright added: "We can all do something to improve air quality in the city.
"While charges in the zone only apply to commercial and larger vehicles, we're appealing to everyone to change their travel habits, particularly when Covid restrictions hopefully lift later in the year as people are vaccinated and the pressure on the NHS reduces.
"That could be using the park and ride, taking the bus, or walking or cycling more – particularly on the school run and for shorter trips across the city. To reduce the harmful levels of NO2 in Bath, we're asking everyone to do their bit."
To find out more about Bath's Clean Air Zone, including a map of the zone, a list of local exemptions and the financial support on offer to support vehicle upgrades, go to www.bathnes.gov.uk/BathCAZ