International Trade Secretary Liam Fox will today tell West of England businesses that there has never been a better time to start exporting, with the help of his department.
Latest government figures show an 11% surge in the value of overseas sales made by businesses from the region, with more than 8,600 firms now exporting – an increase of 6.5%.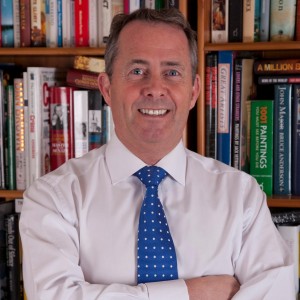 Speaking at a roundtable staged by Bath Business News sister title Bristol Business News this afternoon, the North Somerset MP, pictured, will say that Brexit will allow local firms to tap into growing global markets with the UK negotiating new trade deals to the country's advantage.
His Department for International Trade (DIT) – formed in the wake of the EU referendum a year ago – supports businesses to export in more than 60 countries and offers online matching services to link exporters with demand across the world.
Among West businesses already exporting with DIT help are Bristol-based specialist caffeinated sports drink maker Truestart, which is selling its products to countries as far afield as Greenland, and Coalpit Heath's Pitchmark, which supplied pitch markings for all 10 stadia at the last year's European Championships.
Dr Fox will take part in the roundtable in Clevedon this afternoon with a panel of high-profile regional business leaders including Bristol Airport chief executive officer Robert Sinclair, Thatchers Cider managing director Martin Thatcher, and Paul Anslow, managing director of Triangle Networks, which is based in the town.
Ahead of the event, Dr Liam Fox said: "One year on from setting up the new international economic department, I'm delighted to be in Bristol to speak with local business leaders and encourage others to look at whether there could be a global market for their goods and services.
"By leaving the EU, we will be able to take advantage of the growing global markets and design a trade relationship in Britain's national interest. There has never been a better time for all our dynamic and creative businesses from Bristol and across the country to export their goods and services abroad".
DIT gives UK businesses access to millions of pounds' worth of potential overseas business through great.gov.uk, helping them start or increase exporting.
DIT said there had been more than 2.4m visits to great.gov.uk and more than 3,300 UK businesses had already registered on the government's 'Find a Buyer' service to match UK businesses to worldwide demand.
This afternoon's roundtable is being hosted upmarket corporate events venue Clevedon Hall. A full report of the roundtable will appear on Bath Business News next week.