Law firm Thrings has appointed inheritance and tax planning specialist Penny Munro as a senior associate in its Bath office in a move that further strengthens its private client team.
Penny, pictured, has joined from Dorset & Wiltshire firm Farnfields Solicitors, where she worked for nearly seven years.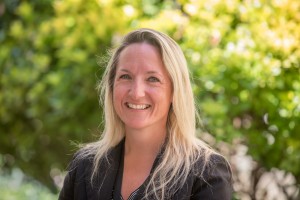 She has more than 20 years' experience in all aspects of private client law and has significant experience in estate administration and succession arrangements for agricultural business owners and private individuals.
She has become part of the Thrings' tax and succession practice, which advises on a variety of personal legal issues – with particular experience in acting for entrepreneurs, business owners and landowners.
Penny, who is also be based in Thrings' Bristol office, will work closely with colleagues in the agriculture, corporate and commercial, and commercial property teams across Thrings' five main offices, which also include London, Swindon and Romsey, Hampshire.
She said: "I'm delighted to join such a strong tax and succession team in the beautiful and vibrant cities of Bath and Bristol, but also to be part of a firm which works together across departments and locations to offer a comprehensive service.
"Whether it's a matter of selling a business, making land available to developers or advising on wills, or dealing with a person's assets following their death or setting up trusts during their lifetime, I will be helping Thrings' clients do it in a sensible and pragmatic way."
Penny's appointment is one of a number of recent senior hires by Thrings, adding technical expertise to its wider private client department.
Private property expert Sue Cornall joined its Romsey office as legal director in the summer, following the appointment of private client, succession and tax specialist Douglas Smith there in the spring.
Tax and succession team partner in Bath and Bristol, Michael Westbrook, said: "Penny will be an asset to our clients in the South West and beyond, where she will play a key role in helping to deliver an exceptional service.
"Penny's appointment, along with others recently made across Thrings' offices, supports our position as a leading firm for private matters in the South of England – able to offer the full legal package to business owners and landowners alongside private individuals and families."