Bath-based equity growth consultancy Cowderoy Consulting has appointed Emma Sinden as its new managing partner.
Emma, pictured right, will jointly run the business with founder Jenny Cowderoy as well as lead a growing team of associates to deliver on the visions of their business clients and achieve their equity targets.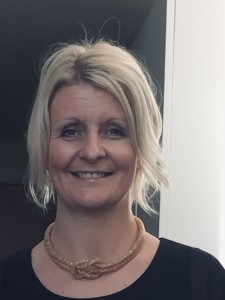 In her previous role as managing director at London-based strategic marketing consultancy Bright Innovation, which specialises in working with tech and consulting firms, Emma scaled the business from three people to 20 in five years and led successful growth marketing initiatives across a large portfolio of technology and digital clients.
She has more than 20 years' agency and consultancy experience and is a highly skilled B2B commercial specialist for the technology sector.
Emma is also co-founder and director at 10 Digital Ladies, an organisation designed to empower individuals to pursue their own version of a successful digital career.
Jenny Cowderoy, pictured left, said: "I'm absolutely delighted that Emma is joining the team. Her wealth of experience spans all three of our service areas – board advisory, commercial transformation and hands-on B2B growth.
"She will help us achieve our own ambition of supporting even more businesses across Bristol and the South West to thrive and increase their equity value."
Jenny set up Cowderoy Consulting in 2014 after working in a commercial leadership role at Google. She previously headed global digital marketing and operations for GlaxoSmithKline (GSK) and was European managing director at global healthcare technology M3 USA.
Cowderoy Consulting's mission is to bring the learnings, principles and tools from those highly successful transformations to help scale-ups and SMEs achieve their visions.
The team is a group of highly specialised associate consultants with senior, ex-industry experience.
It works directly with SMEs and scale-ups in the technology, digital and healthcare sectors, predominantly in London and the South West.
Clients include Amido, Axis 12, Create Health, EDIT, Ghyston, R-Cubed, Rocketmakers, Searchstar, Sift and Shionogi.