TEDxBath returns in November with a two-day evening event that will seek to explore how communities can thrive through the endless possibilities of local and global inter-connections.
Talk topics at Inter-Connected will range from healthcare in the face of the Covid-19 pandemic to harnessing the learnings from Black Lives Matter for a connected future.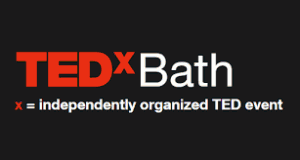 Other topics will include the treatment of marginalised communities and how this affects one another along with homelessness, hope and human connection.
TEDxBath, an independently organised TED event, said the 12 speakers at the event, which takes place on November 18 and 19, will be inspiring and thought provoking with inspiring ideas worth sharing.
Among those giving talks will be former UN chief interpreter Ewandro Magalhaes, international economist and best-selling author Kate Raworth, and Dr Andy Georgiou, the former director of the intensive care unit at the Royal United Hospital.
TEDxBath lead organiser Rhodora Baguilat, herself a frontline NHS nurse, said the Inter-Connected theme was about how local and global inter-connections had the power to improve global society through shared ideas and innovations, unlocking new possibilities.
"The event is set to lift the lid on global and local issues that affect us all. The talks will unveil truths relating to every faction of our world, explaining and exploring how everything we do triggers a reaction in our local and global communities," she said.
"After the turmoil of the past two years, it's never been clearer that we need to work together as one planet and one society for the common good.
"TEDxBath Inter-Connected is a space to explore powerful ideas and personal stories at a time when we need them most."
TEDxBath Inter-Connected will be digitally streamed to all participants. Event organisers are currently working with the event partners to arrange a watch party with a live Q&A from selected speakers.
It will also be streamed in multiple languages – TEDxBath's 2020 COUNTDOWN event was available in English, Russian, Mandarin, Spanish, French and British Sign.
TEDxBath has been supported by a number of sponsors, including Bath-headquartered law firm Royds Withy King and global engineering consultancy Buro Happold.
Early Bird tickets for Inter-Connected are available at: https://ti.to/tedx-bath/tedxbath-inter-connected-2021
The full line-up of speakers is:
Dr Andy Georgiou. The former director of Bath's Royal United Hospital Intensive Care Unit will talk about his experience of working in the ICU during the Coronavirus pandemic.
Kate Raworth. The international economist and best-selling author will be speaking on her revolutionary idea of 'doughnut economics' and its applications in the 21st century.
Ewandro Magalhaes. The former chief interpreter for the UN will deliver an expressive talk all about the power of language and the interpreters who connect our world.
Prof Alf Coles. The Professor of Mathematics Education at the University of Bristol will illustrate how connecting to children's 'powers' is possible and vital to quality maths education.
Claire Prosho. Presenting the 'radical' idea that transgender people are people, Claire, a transgender educator, will explore how marginalised communities and their treatment, impact one another.
Dan Burgess. The creative activist will deliver a stimulating climate awareness talk where he uses the analogy of Earth as a spaceship on which we are passengers yet need to become the crew.
Eddie Ilic. The founder of Eddie's Street Cuts will share a message of human connection and hope through a talk all about his journey to sobriety and his work supporting the homeless community.
Sarah Gregory. The master storyteller will give a poignant talk all about how to harness the learnings from the Black Lives Matter movement to design our collective and connected future.
Sushma Jansari. The British Museum curator will argue that conversations are the best way to facilitate shared development and forward motion for society.
Renee Jacobs. The founder of B in Bath will explore how, as individuals, we can create a more inclusive city and promote the integration of people from underrepresented backgrounds.
Babs Behan. The founder of Botanical Inks will talk on the importance of soil-to-soil textile production and the need to revive the British textile industry and its return to local distribution.
Tania Kovats. Artist Tania will share her artwork and invite the audience to participate in a simple drawing exercise, exploring how creativity activates the conscious and unconscious mind to address the climate crisis.
Keisha Thompson. The talented poet chronicler will end each day's talks with an emotive and lyrical live summary, giving TEDxBath: Inter-Connected unique closure in a powerful way.