International influences on local issues along with global collaborations and ideas are to influence the themes for the third annual TEDxBath event in October.
Following the success of the previous two events, organisers of TEDxBath 2020 have promised it will be a bigger, more inclusive and more diverse with a truly international agenda in our line-up.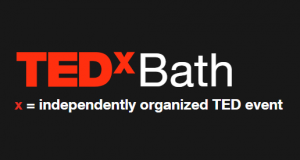 The larger venue of The Forum – compared to the Holburne Museum and Bath Abbey previously – will also mean TEDxBath will be able to attract a larger audience while its live feed and strong digital legacy will continue to put Bath on the world stage as an inclusive independent and diverse forum for ideas.
TEDxBath lead organiser Rhodora Baguilat said: "We live in a world that gets smaller every day. Travel is faster, language barriers are coming down and cultural traditions are shared. Our lives are inter-connected like never before, creating potential for the ideas in our local communities to be informed by global expertise, and for our global issues to be understood, measured, influenced and resolved by actions taken locally.
"At TEDxBath 2020 we will be seeking, exploring and sharing powerful ideas with the potential to inspire positive change, both locally and internationally."
A limited number of tickets for the event on October 10 have already gone on sale at a special early bird rate of £25.
Last year's TEDxBath took the theme of 'Echoes of the City' with 10 inspirational speakers.
TEDxBath is an entirely independent and not-for-profit venture run by a team of volunteers.
Visit www.TEDxbath.co.uk for more information.