Each week Bath Business News gives a prominent member of the city's business community the last word on its weekly e-bulletin. This week Bob Mytton, co-founder and creative director of Bath-based brand and design studio Mytton Williams, answers our 10 questions.
What was the LAST: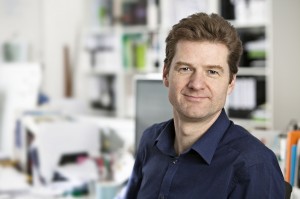 Film you watched: Moonlight – finally saw the Oscar winner from a few years back. A beautiful, coming-of-age film.
Book you read: The Choice Factory by Richard Shotton. It's about 25 behavioural biases that influence what we buy. A fascinating read for anyone involved in design or marketing.
Music you bought/downloaded: The Red Book by Penguin Café.
Concert or play you went to see: A Bath Festival concert by Welsh harpist Catrin Finch and Senegalese kora player Seckou Keita, which was amazing.
Sporting event you attended: Haven't been to anything for sometime, but love watching the rugby.
Holiday you went on: Five days in Barcelona. Wonderful architecture, food and design.
Restaurant you ate in: Eight – for which we created the branding – in North Parade Passage. We had some beautiful dishes, lovely wine and the service was excellent.
Thing that annoyed you: That the human race seems intent on destroying itself.
Thing that make you laugh out loud: I saw a small clip online this week about the joys of being married to a graphic designer.
Piece of good advice you were given: Live in the moment. It's very easy to get distracted by things that may or may not happen.
After leaving Maidstone Art College in 1987, Bob Mytton started his design career at Pentagram Design in London, where he met his wife, Sophie Williams. They eventually moved to Bath and set up Mytton Williams in 1996 with the aim of specialising in brand communications and developing ideas that were simple, smart and timeless – something they still strive to do to this day. At the same time as setting up the business, Bob started teaching Graphic Communication at Bath Spa University one day a week. He taught for many years and continues to help where he can with education, particularly with Bath Spa University. Around 2006 he helped set up the West of England Design Forum, which over the years has organised and hosted some fantastic design events. Mytton Williams moved into its current design studio in 2008 – a beautiful old coach house near the Holburne Museum. Two years ago, he helped set up Werkhouse to explore industry-led design training. One aspect of this has been two weekend workshops involving 20 young designers and 30 design professionals. Bob really enjoys being part of the flourishing creative community in Bath and Bristol and sees himself as fortunate to work as part of a great team every day.