Each week Bath Business News gives a prominent member of the city's business community the last word on our weekly e-bulletin. This week Lucy Cotterell, human resources consultant at law firm Mogers Drewett, answers our 10 questions.
What was the LAST: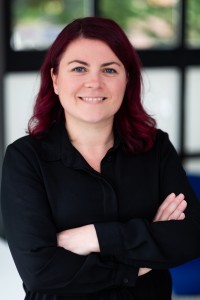 Film you watched? The Boogeyman (as it was Halloween!). A jump-scare movie, but not particularly scary so I would only score it two stars.
Book you read? The Family Remains by Lisa Jewell (a follow-up to her The Family Upstairs). It's a fictional crime story that had twists and turns and kept me hooked. I found it on Amazon Goodreads and was intrigued by the reviews. If you like crime stories with a twist, I would recommend this book.
Music you bought or downloaded? Beastie Boys Essentials on Apple Music for slightly nostalgic reasons (growing up in the 80s/90s) and also for my son to listen to, to show him hip/hop and punk music can mix (his dad is in a local punk band).
Concert or play you went to? My Fair Lady at Bristol Hippodrome for my mum's birthday. I grew up watching lots of musicals as my mum and nan were big fans. There is something mesmerising about the theatre and this performance was wonderful.
Sporting event you attended? Bristol Flyers vs Sheffield Sharks basketball game at South Gloucestershire and Stroud College. My son and husband are basketball fans and we thought we would go to a local game. The atmosphere and players were amazing and we already plan to go to another game next month.
Holiday you went on? North Devon in August. This is my favourite place to visit and where I hope to live one day. I love being close to the coastline in all seasons – it really helps refresh the mind, body and soul. (It's a pity that Bath isn't by the sea!).
Restaurant you ate in? Thaikhun, a Thai street food restaurant in Bath. I'll often pop in for lunch with colleagues or order a takeaway at home. The food is delicious, with friendly staff and quick service. Ideal for a quick lunch break.
Thing that annoyed you? The volume of traffic in the morning whilst taking my son to school, which sometimes coincides with refuse lorries doing their rounds. Thankfully, this isn't everyday (which is probably partly due to lots of people now hybrid working).
Thing that made you laugh out loud? I laugh at something every day and love to watch TV comedy series such as It's Always Sunny in Philadelphia and Ted Lasso.
Piece of good advice you were given? Be kind to yourself. This is something many of us often overlook as we are so busy with work, home, family and friends. But it is so important to remember to treat yourself kindly – life is short.
Lucy Cotterell is a human resources consultant at South West legal and financial planning firm Mogers Drewett. She has more than 20 years' experience in HR and previously worked at director level for a regional further education college. She provides specialist HR support to Mogers Drewett's commercial clients, including advice on staff recruitment, development and training. Lucy lives in Bath with her husband and son. She enjoys cooking, holidays in North Devon and spending time with her family.