Each week Bath Business News gives a prominent member of the city's business community the last word on its weekly e-bulletin. This week Meg Moss, a specialist divorce lawyer and partner at Bath law firm Mowbray Woodwards, answers our 10 questions.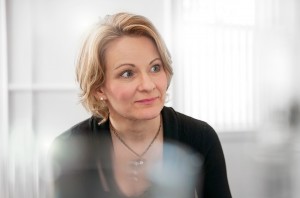 What was the LAST:
Film you watched? Darkest Hour – really powerful with superb acting.
Book you read? A Gentleman in Moscow by Amor Towles. I read absolutely loads and I adored this book – beautifully written and uplifting.
Music you bought or downloaded? I'm totally un-technological and listen mostly to whatever is on the radio. I do check things out on YouTube, mostly classical stuff.
Concert or play you went to? The fabulous North Wiltshire Symphony Orchestra – my own orchestra!
Sporting event you attended? The London International Horse Show at Olympia just before Christmas. We go every year! I'm out most weekends at my daughter's competitions with her horse: as groom, driver and general dogsbody, I know my place!
Holiday you went on? Skopelos – just the most beautiful Greek island.
Restaurant you ate in? Graze. It's lovely, but there are so many chain restaurants in Bath now.
Thing that annoyed you? Awful driving. Every day!
Thing that made you laugh out loud? My daughter and I had a ferocious attack of the giggles at a university open day – very embarrassing and inappropriate!
Piece of good advice you were given? I'm not great at taking advice, but I like a good life motto. I heard this one just yesterday – "We don't stop playing because we grow old. We grow old because we stop playing".
Meg Moss is a specialist divorce lawyer and partner at Mowbray Woodwards. With particular expertise in cases involving substantial assets or complex issues, Meg regularly advises in connection with high net worth disputes and acts in cases concerning businesses, trusts and pensions. Her calm, analytical approach combined with a strong personal commitment makes her much valued by her clients.