Each week Bath Business News gives a prominent member of the city's business community the last word on its weekly e-bulletin. This week Pippa Russell, head of corporate communications at Bath-based Novia Financial, answers our 10 questions.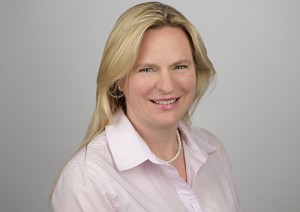 What was the LAST:
Film you watched? I watched the inspirational Hidden Figures on a long and bumpy flight to New Jersey.
Book you read? The latest Philippa Gregory – I have read all her books and love historical novels.
Music you bought or downloaded? Taylor Swift Reputation.
Concert or play you went to? School of Rock at the New London Theatre with my eight-year-old daughter. We Rocked it!
Sporting event you attended? I went to see England v Argentina at Twickenham. A fantastic atmosphere and a thrilling venue, although somewhat of a slow second half. I also love going to The Rec to watch Bath play in the Novia box. A real treat!
Holiday you went on? Over to NYC for Christmas holiday and then down to down to St Ives, Cornwall, for the New Year, which is one of my favourite places in the world.
Restaurant you ate in? Hakkasan in London for a press lunch. Also recently had a ladies lunch in The Ivy in Bath, which was fabulous!
Thing that annoyed you? I'm not easily annoyed. In fact, am very rarely annoyed.
Thing that made you laugh out loud? I find John Oliver's acerbic remarks on the Trump administration on Last Week Tonight absolutely hilarious.
Piece of good advice you were given? Bill Vasilieff, Novia's CEO, once said to me that one of the secrets of being successful in business and your career is it to get a top-quality team in place and it is your job is to point them in the right direction and motivate them. Good advice I think. I also like 'live big' as a motto to live by.
Pippa Russell is head of corporate communications at Bath-based financial services company Novia Financial. With offices in Bath and London, Pippa works between the two. She has more than 15 years' experience working in communications, beginning her career as a financial adviser before moving into PR and comms. Her experience spans both agency and in-house roles, including at large London agency Lansons, where she worked on a broad spectrum of accounts, before moving to Selestia, the UK platform arm of Old Mutual. Here she successfully led the media campaign and was responsible for internal communications as well as the subsequent integration with Old Mutual Wealth (formerly Skandia). Pippa has also had international experience, working for a financial PR and Comms agency on Wall Street, New York City, before joining Novia, where she is responsible for the external and internal communications. She is a keen supporter of Bath Rugby.