Each week Bath Business News gives a prominent member of the city's business community the last word on its weekly e-bulletin. This week Rav Bumbra, tech entrepreneur and founder of recruitment business Structur3dpeople, answers our 10 questions.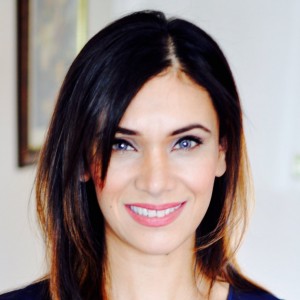 What was the LAST:
Film you watched? Mission: Impossible – Rogue Nation. I don't usually get a lot of time to sit down and watch films, so when I do they usually are either based around Marvel comics or Tom Cruise!
Book you read? Happy: The Journal by Fearne Cotton. It's a great book for people who lead very busy lives, encouraging them to pause and take a moment to reflect. We often lose focus and sight when lifestyles are often so demanding and this book offers great quotes and space to write down thoughts. Love how it creates such positivity. People should read it, try writing down moments of joy each day and see how that can have such a positive impact on daily life.
Music you bought? I usually buy it for my teenage children and listen to theirs as they have good taste. I love Dua Lipa right now. My Asian background means bangra music is really close to my heart. The last track I listened to was the Ed Sheeran and Diljit Dosanj Do you Know mix by DJ Frenzy. It's great for a 'work out' track too.
Concert or play you went to? My son's leavers' school assembly…. I had a box full of tissues at the ready! It's a terribly emotional time when your children leave primary school – you know their teenage hormones will be kicking in for the next few years, making very testing times for parents.
Sporting event you attended? Cricket is huge in my family. Indians are bought up watching cricket and it's a great way of getting the family together. I watched India vs South Africa at the women's World Cup Cricket last year, love the one-day games, which are so energetic and competitive. It's also really great to see the attention that women's sport is getting right now, encouraging more girls to get more involved.
Holiday you went on? Dubai, one of the most beautiful (and yes some people may say artificial) places in the world. I was intrigued by the amazing buildings and growth in the city. Looking forward to seeing what Expo 20/20 will bring with the technology innovations of the future…you know it's going to be huge, Dubai-style.
Restaurant you ate in? Koi Thai Tapas in Bath. If you're looking for a great Thai restaurant, this has to be it. The most amazing food! I think I got carried away ordering the food, their tapas dishes are very large.
Thing that annoyed you? My inbox getting clogged up with GDPR emails! Thank God it's nearly May 25!
Thing that made you laugh out loud? Mock the Week. Dara Ó Briain and his witty comedic pals make an entertaining evening, causing much bellyache in the process.
Piece of good advice you were given? Authenticity is greatly valued. Create your own style where individuality is honestly expressed sometimes imperfectly. It makes you unique and identifiable to others.
Rav Bumbra is a strategic executive who has delivered solutions in the IT industry for 25 years. Following her passion to help people gain the skills they need for successful careers in the tech sector, she founded Structur3dpeople, supporting businesses with their recruitment and diversity goals while creating a workforce that represents the society we live in.