Each week Bath Business News gives a prominent member of the city's business community the last word on its weekly e-bulletin. This week Richard Mackichan-Burke, a dispute resolution solicitor at Mowbray Woodwards, answers our 10 questions.
What was the LAST: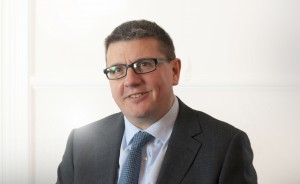 Film you watched? I should probably have a serious and worthy answer for this, but it was actually an underrated comedy called Popstar: Never Stop Never Stopping. A pop music version of Spinal Tap.
Book you read? Maus by Art Spiegelman. When that gets too much I've been dipping into a collection of short stories called Notes from the Fog by Ben Marcus.
Music you bought or downloaded? Compliments Please by Self Esteem, Be The Cowboy by Mitski and Eton Alive by Sleaford Mods.
Concert or play you went to? I've only just stopped smiling after seeing Self Esteem in Bristol. This week I'm off to see James Blake in Bristol and Sleaford Mods up in Leicester
Sporting event you attended? I cycle with a local club, so the weekend ride with them. 40-50 miles first thing on a Sunday morning, with coffee and cake part way round. It's not always easy to get out of bed for it, but I'm always glad I did.
Holiday you went on? My wife and I snatched a few days in Brighton in February which was lovely, aside from Airbnb cancelling on us as the train pulled into Brighton station! Thankfully we eventually found an alternative which was perfect.
Restaurant you ate in? Mantra in Bath.
Thing that annoyed you? Everything about the current state of politics.
Thing that made you laugh out loud? After a night out with some old friends, tripping and falling backwards into an (empty) bathtub.
Piece of good advice you were given? "Get out of that bathtub you idiot" (my wife).
Richard Mackichan-Burke is a dispute resolution solicitor at Mowbray Woodwards. He deals with a broad range of issues involving individuals and businesses. Prior to becoming a solicitor, Richard studied at Nottingham Trent university and developed a successful career in programming, which included setting up his own business before deciding to move into law. When not resolving disputes, Richard likes to cook (currently Indian) which means he has to cycle and run a lot. He also enjoys writing, reading, playing videogames, and going to concerts.