Each week Bath Business News gives a prominent member of the city's business community the last word on its weekly e-bulletin.
This week Rob Suchet, founder of HEALTH and co-founder of Bath's new boutique fitness club CLASS, answers our 10 questions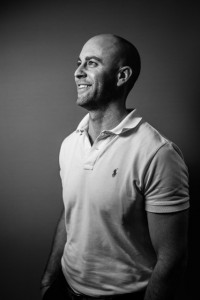 What was the LAST:
Film you watched? Bohemian Rhapsody
Book you read? 21 Lessons for the 21st Century by Yuval Noah Harari, (also the author of Sapiens and Homo Deus)
Music you bought/downloaded? Parov Stelar Booty Swing
Concert or play you went to? Arthur Millar's The Price at Bath's Theatre Royal
Sporting event you attended? Bath's recent victorious defeat of Leicester Tigers
Holiday you went on? Alpine climbing in Switzerland last September
Restaurant you ate in? Rooted. We have partnered with them on Vital Café, which is part of our offering at CLASS. So I've been in there lots recently.
Thing that annoyed you? Buying wet firewood for our wood burner…
Thing that made you laugh out loud? I'm pretty sure I laugh out loud every day, it usually involves my kids!
Piece of good advice you were given? Don't keep pushing against a closed door.
Rob is an award-winning personal trainer and qualified nutritional therapist. He is founder of HEALTH, Bath's exclusive personal training studio and co-founder of CLASS, the city's new boutique fitness members club. Rob is a member of the British Association of Nutritionists and Nutritional Therapists (BANT) and Complementary and Natural Healthcare Council (CNHC)