Each week Bath Business News gives a prominent member of the city's business community the last word on our weekly e-bulletin. This week Robin Phillips, residential property partner at law firm Mogers Drewett, answers our 10 questions.
What was the LAST: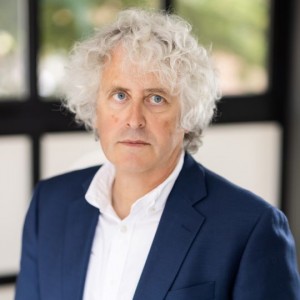 Film you watched? I haven't been to the cinema for a long time. The last film I watched was Chinatown on Sky with Jack Nicholson and Faye Dunaway. It has rather a bleak ending but I always enjoy watching Jack Nicholson.
Book you read? I'm currently reading Mad as Hell by Dominic Sandbrook, having just finished The Odin Mission by James Holland. Sandbrook's book is about the 1970's post-Watergate/Vietnam crisis and how it leads to the rise of the populist right in America. It's very absorbing. The other book is an old-fashioned tale of derring-do, a bit like the old Commando comics of my youth with plucky Englanders fighting the Germans.
Music you bought or downloaded? I am constantly downloading music and still buying CDs. Recent downloads include Steven Wilson's Economies of Scale and Bill Evans' Treasures recordings. Recent CD purchases include C.W. Stoneking's Jungle Blues and Comes a Time by Neil Young.
Concert or play you went to? In Bristol to see saxophonist Simon Spillett. He was excellent. I'm looking forward to seeing him with his big band next year.
Sporting event you attended? In Bristol to see a 50-over match between Gloucester and Durham. It was a windy day and I didn't have a hat, so I got rather sunburnt!
Holiday you went on? Visiting friends and family in Devon and Cornwall. It was a relaxing time away from work.
Restaurant you ate in? Locally, the last restaurant I ate in was Walcot House in Bath. It was a very good long lunch with friends.
Thing that annoyed you? Newcastle United (having been 1 – 0 up) being beaten by 10-man Liverpool.
Thing that made you laugh out loud? I enjoy the BBC comedy panel show Would I Lie to You and the outlandish tales of Bob Mortimer, which do make me laugh.
Piece of good advice you were given? You are a long time dead, so make the most of the time you have.
Robin Phillips is a residential property partner at South West legal and financial planning firm Mogers Drewett. He has more than 30 years' experience working as a solicitor in Bath. He also sits as a part-time judge for the Mental Health Review Tribunal and the Residential Property Tribunal and combines these commitments with his work at Mogers Drewett.