Each week Bath Business News gives a prominent member of the city's business community the last word on its weekly e-bulletin. This week Simon Face, IoD South West regional director, answers our 10 questions.
What was the LAST: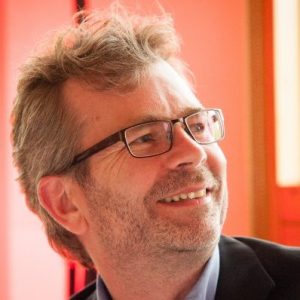 Film you watched? Arrival, which made it onto TV recently. It's about a linguist who deciphers an alien language which enables her to 'see' into the future. It was recommended by friends who thought that I would enjoy it as a former languages student.
Book you read? Night Flight by Antoine de Saint-Exupéry. A classic from the early 1930s which has been on my 'must read' list for ages about air mail pilots in the days long before technology such as radar and air traffic control. The book paints a vivid picture of these pioneering airmen in basic aircraft battling the challenges of changing weather and navigation whilst flying alone and at night.
Music you bought/downloaded? Truth is a Beautiful Thing by London Grammar. I think they're so brilliant I hardly listen to anything else since I discovered them.
Concert or play you went to? It was an open-air performance of Shakespeare's Taming of the Shrew – I have to say it was more about the venue and occasion than the choice of play.
Sporting event you attended? An evening at Chepstow Racecourse, a joint event for IoD South West and IoD Wales members. As well as enjoying great networking and hospitality, guests had an exclusive behind-the-scenes tour of the raceday preparations. Tickets for our next event there on September 12 are available now!
Holiday you went on? A long weekend in Alicante before the summer heat and conveniently planned to coincide with a classic car show…
Restaurant you ate in? Last time I was at IoD HQ in London I ate at a local family-run Turkish restaurant near my hotel – very simple and very good.
Thing that annoyed you? Earlier this week we had an IT upgrade which was great, except that all my files are now no longer where I expect to find them!
Thing that made you laugh out loud? Watching James May on The Reassembler recently and listening to his homespun philosophical musings.
Piece of good advice you were given? Probably that you are born with two ears and only one mouth so should use them in that proportion.
Simon Face first came to the West of England as a student and, like many graduates, has lived here ever since. He has been regional director of the Institute of Directors (IoD) South West since 2003 and in addition from 2006 until 2014 was a trustee/non-executive director of the Fleet Air Arm Museum in Somerset. He was previously assistant director of the CBI South West and before that held various marketing roles in the West of England.