The BBC's 'face of space', scientist, communicator and broadcaster Maggie Aderin-Pocock MBE, is guest speaker at this year's CBI South West Annual Dinner.
One of the most prestigious networking events in the region's corporate calendar, the dinner traditionally attracts more than 300 business leaders drawn from many of its largest firms.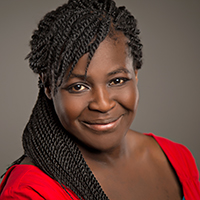 This year's dinner takes place on October 17 and is once again at the Bristol Marriott City Centre hotel.
Maggie Aderin-Pocock, pictured, has appeared in many popular TV programmes, most notably The Sky at Night – a programme she begged her parents to let her stay up late to watch as a child – and is an honorary research associate in University College London's department of physics and astronomy.
She was awarded an MBE for services to science and education in 2009 and has her own business Space Innovation Ltd, which educates children about the wonders of space.
As a child she suffered from dyslexia and was put in remedial classes at school.
She is described by the CBI as a "vibrant and passionate speaker who, despite adversity, spent her career making novel, bespoke instrumentation in both the industrial and academic environments.
"Maggie's enthusiasm and engaging manner is certain to light up the evening."
CBI deputy director-general, policy and campaigns Josh Hardie will also speak at the dinner, sharing the latest CBI political intelligence and offering first-hand insights and analysis of what is really going on in Westminster just two weeks before the proposed Brexit date. Corporate partners for the dinner are NatWest, Bristol-headquartered national law firm Burges Salmon and Exeter-based environmental infrastructure group Pennon.
Previous speakers at CBI South West annual dinners have included businesswoman Lady Archer, BBC England chief operating officer Jenny Baxter, former TUC general secretary Sir Brendan Barber and former Labour Party spin doctor Alastair Campbell, who surprised guests by ending his speech with a tune on the bagpipes.