Two Bath-headquartered law firms have been included among the UK's top 200 in the UK legal sector.
Royds Withy King and Stone King are included in the latest edition of a prestigious publication produced by The Times.
The Times Best Law Firms 2020 survey is based on the views of solicitors in England and Wales who were asked which firms they considered the best across a number of categories.
The top 200 were identified from these recommendations out of a possible 10,000 firms. Solicitors taking part could not recommend their own firm and could only vote once.
Stone King, which also has offices in London, Birmingham, Bristol, Cambridge and Leeds, was commended for its excellence in education law and singled out as a top three law firm in the charity sector.
Royds Withy King, which has two offices in Bath as well as bases in London, Bristol, Swindon, Marlborough and Oxford, was commended for its inheritance & succession, personal injury & clinical negligence practices.
The Times legal editor Jonathan Ames described the firms in the top 200 as those "that the lawyers themselves say are on top".
The publication points out that when Stone King was founded in 1785, Bath had become one of Georgian England's most fashionable cities.
"The partnership was dominated for two centuries by four local legal dynasties: the Clarkes, Wardles, Kings and Stones. In 1832 it took over the premises it still occupies at 13 Queens Square – a house where Jane Austen and her mother had once stayed," it says.
Today education and charities now account for 65% of its work. "An 80-strong education team, most of whom are school governors or trustees, advise more than 1,000 schools in both state and private sectors and have guided roughly the same number through the process to become independent academies since 2000. The team was strengthened this year with the appointment of the partner Tom Morrison as head of further education."
The firm is regularly called upon by the Charity Commission to act as interim manager when trustees are found to be in breach of their responsibilities, the publication notes.
Stone King chairman Ann Phillips, pictured, who is a partner in its charity & social enterprise team, said: "We are delighted to be included in this important legal table, voted for by our peers, which confirms our position as a national leader in education and charity law and among UK's most successful law firms overall.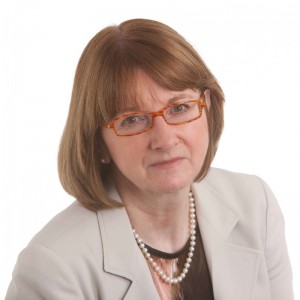 "We have enjoyed sustained growth across all our practice areas and our inclusion in this list, and particularly our top three ranking for charities and leading position in education, is a fantastic achievement and testimony to all the hard work of everyone in the firm."
Earlier this month Stone King announced independent Bath law firm Mowbray Woodwards is to join its private client team on December 1 in a move that creates one of the largest practices of its kind in the South West.
The Times Best Law Firms 2020 says that the 2016 merger of Bath partnership Withy King with Royds, based in the City of London, created a national firm with 50 partners and 470 staff in offices along the M4 corridor. It caters to both private and business clients.
The firm is noted for its personal injury and clinical negligence practice while it has also developed niche expertise in helping clients navigate issues around fast-developing and barely regulated internet business tools such as distributed ledger technology, blockchain and smart contracts, says the publication.