Accountancy firm Gooding Accounts has opened a new office as it continues to go from strength to strength by helping its business-owner clients prosper.
The firm, founded in 2014 by highly experienced accountancy director Sam Gooding, has launched in Melksham, where it previously had a small presence through a satellite office.
The office, its third, will not only enable Gooding Accounts to bolster its professional activities but also its charitable and pro-bono work in the local community.
The firm, which has its other offices in Westbury and Warminster, supports a number of local organisations, including Wiltshire Air Ambulance, Dorothy House Hospice Care and Wiltshire Mind through regular fundraising initiatives.
It also sponsors Southern League Division One South side Melksham Town FC.
Sam Gooding said: "We're a very proud Wiltshire-based, people-first business and the local community is central to everything that we do.
"Our mission, since day one, has been to empower others to embrace their futures; whether that's working with sole traders, small limited companies or much more established firms with an international footprint, our goal as a team is always the same: to help our clients to get to where they want to go – both professionally and personally – via sound, practical and trusted financial support.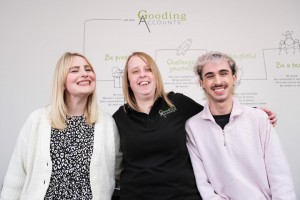 "We are committed to showing that, when it comes to accountancy, you can do business differently.
"Our customers appreciate that we never keep them in the dark when it comes to their financial affairs – we transparently communicate, every step of the way, and are passionate about seeing our clients' businesses flourish."
Gooding Accounts employs 36 people serving more than 2,500 clients locally, nationally and internationally, while 350-plus start-ups have been helped get off to a flying start through its specialist Business Start-up service, which takes the stress out of HMRC and VAT formalities and alleviates taxation and company secretarial burdens.
Its new Melksham office at Bay Tree Barn, Lower Woodrow, is headed by experienced ACCA-qualified accountant and client manager Eliza-Jane Stalker, who brings more than a decades' worth of financial experience to clients.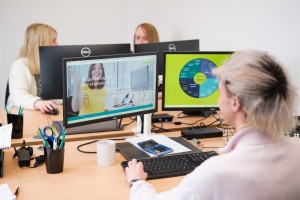 She said: "As a team, we all care deeply about transforming perceptions of the accountancy profession by leading by example.
"Our customers love our refreshing approach to business and how we use technology to make their lives easier, and we look forward to having the opportunity to directly support many great individuals and businesses across the Melksham area."
Working alongside Eliza in the new office is CFO Sherelyn Cowles, administration team lead for Melksham Cerise Richardson and junior accountant Ritchie McFadzean.
The team provides the full spectrum of financial support to customers of all sizes – from accountancy and tax advice to VAT, payroll, and bookkeeping and cloud accounting – in partnership with the practice's other offices.
Pictured, top, from left: Sam Gooding, Eliza-Jane Stalker, Ritchie McFadzean, Cerise Richardson, Sherelyn Cowles and Katy Gooding.
Centre, from left: Cerise Richardson, Eliza-Jane Stalker and Ritchie McFadzean