TEDxBath has announced three more speakers for its 2020 event in October, which it promises will be its biggest yet.
Organisers said the speakers would bring new and exciting idea to the stage with "incredible personal stories and audacious visions for today's societies".
TEDxBath 2020 takes place at The Forum on October 10 – with it going ahead as a physical gathering in line with its plans announced before the coronavirus pandemic hit.
The three additional speakers are Claire Prosho of Claire's Trans Talks, who will be exploring how trans people, as well as other minorities, can be rehumanised in society, Ewandro Magalhaes, former chief interpreter for the United Nations in Geneva, an, Eddie Ilic of Eddie's Street Cuts will share his stories from the streets, and how his message of hope is changing the lives of those who find themselves homeless.
Claire Prosho, pictured right, came out as non-binary transgender at 46 years old and has since created a thriving business that helps organisations better understand and include people who are different from 'the norm' – be that trans, gay, differently able, etc.
Claire said: "If we can treat trans people, one of the most marginalised and stigmatised communities in the UK, as people, then we can have a net positive impact on other communities through generated empathy."
TEDxBath comms lead Sammy Burt added: "Businesses have long acknowledged that diversity breeds creativity and innovation, but some aren't shifting mindsets fast enough when it comes to actually including a diverse range of people.
"This means that some organisations and institutions will be left behind while others pull away."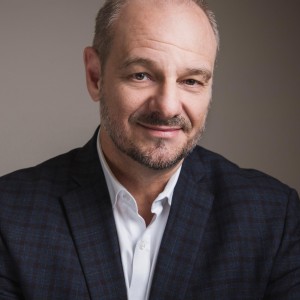 In his presentation, Ewandro Magalhaes, pictured left, who managed a pool of 700 interpreters at the UN, will invite attendees to a behind-the-scenes look at the invisible voices which make global understanding possible: interpreters.
Ewandro understands the value of speaking to someone in their own language and states that "there is no faster path to frustration than being unable to express ourselves thoroughly in a language we don't master".
Closely linked to TEDxBath's theme of Interconnected, Ewandro will share his experiences and ideas of how communication and connection can be improved around the world.
TEDxBath curation lead Geoff Rich is working with Ewandro and the University of Bath to help offer bilingual students opportunities to be interpreters for his talk, in real-time and live on the day.
Closer to home, Bath's homeless hairdressing hero Eddie Ilic, pictured below, will offer a message of hope for recovery through his growing team of barbers.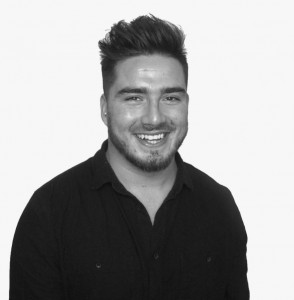 Eddie recognises that a haircut has the power to build confidence, change perspectives and create new opportunities – the very act of a haircut can provide precious human touch and connection at a time when people in our community may be vulnerable and unable to take care of themselves.
Eddie will share the idea behind his message of hope in an interactive session during which he will demonstrate his secrets behind the scissors.
The three join international bestselling writer and renegade economist Kate Raworth, creative strategist Dan Burgess and Royal United Hospital director of intensive care Dr Andy Georgiou at what will be the third annual TEDxBath.
TEDxBath is an entirely independent and not-for-profit venture and is run by a team of volunteers representing different aspects of the city.
Tickets are still available and further speakers will be announced shortly. Go to www.tedxbath.co.uk for more information.