Lawyers based in the Bath office of regional firm Thrings have advised on a private equity-backed deal that will enable a Hampshire-based cladding and roofing business to accelerate its growth plans.
Elite Façades, a market leader in the installation of built-up roofing and cladding systems on commercial and residential sites, has been bought by Elite Façades Holdings, a newly-formed subsidiary of Gibraltar-headquartered Acuity Private Fund.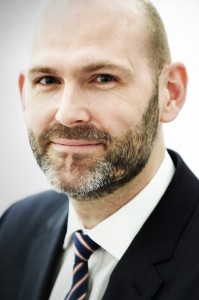 Funds for the acquisition were provided by Acuity, led by head of investments Gerard Tilley. Financial details of the deal have not been disclosed.
In recent years Fareham-based Elite Façades, which was established by Patrick Feeney in 2014, has worked on notable developments for businesses, schools, hospitals, shopping centres and airports, including the installation of a flat roof system for the baggage hall at Heathrow Airport.
Its clients also include construction giants BAM, Bouygues, Kershaws and T R Freeman, while it has supported London's Crossrail on projects at Canary Wharf, King's Cross and Paddington.
The acquisition will enable Elite Façades to continue expanding its product and service offering to its national customer base while securing a clear future for its workforce and army of sub-contractors.
The acquisition was led by Thrings company commercial partner Alex Pyatt, who worked closely with Patrick Feeney on all legal matters, including the sale of shares, reviewing and negotiating the shareholders' agreement, and advising on security matters.
Alex, pictured above, was assisted by Bath-based associate solicitor Sarah Ellis and solicitor Carys Webb. Discussions which culminated in the successful sale of Elite Façades Limited took place at Thrings' offices in Romsey, Hampshire.
Alex said: "This is a hugely exciting period for Elite Façades, a company whose services have been used, admired and enjoyed by many individuals and businesses across the UK for the past five years.
"Thrings is very pleased to have safely negotiated the legal complexities of this deal which provides Elite Facades with a solid financial foundation and infrastructure to access more markets. It also enables Patrick and his team of professionally-qualified and highly-skilled staff and sub-contractors to continue providing customers with first-class new build, refurbishment and maintenance services."
Under the terms of the transaction, Mr Feeney will remain as a director and shareholder of Elite Façades Holdings.
The transaction was structured by Benchmark International, which also supported Mr Feeney throughout the process.
Mr Feeney said: "Elite Façades is very pleased to be part of the larger Elite Façades Holdings. The transaction will provide the business with greater stability and further access to additional investment, while helping to support the pace of rapid growth we are pursuing.
"It will also ensure our clients continue to receive the level of professional service that has underpinned our performance and our ability to manage and deliver projects."
Thrings also has offices Bristol, Swindon and London.