Another key appointment has been made by Time Finance, the Bath-based alternative financial services group, as it targets further growth for its sales operation.
Adrian Payne, pictured, joins as head of sales in its invoice finance division – a role in which he will be responsible for leading and managing the sales team in the South of England.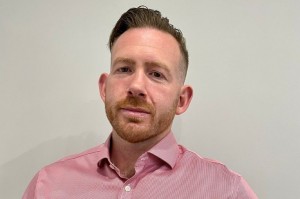 The team works with an extensive broker network and packages uniquely structured invoice finance solutions for a growing client base.
Time Finance, which specialises in asset, loan and invoice finance products, said Adrian brought a wealth of experience and a credible reputation to the role, having worked in the sector for almost a decade.
Starting his career as a business development manager with Bibby Financial Services in Birmingham, he progressed quickly and worked his way up the ranks to regional sales manager at Aldermore before moving on to become West Midlands regional director for Bristol-based Ultimate Finance.
His most recent role he was back at Bibby Financial Services as head of sales, a role in which he managed a sales team of six responsible for generating awareness of its product offerings across the South West of England.
Adrian's appointment follows that of Sharon Bryden, who joined Time Finance in the newly created role of director of commercial loans & asset-based lending and had also held positions at Aldermore and Bibby Financial Services.
Adrian described it as an exciting time to be joining Time Finance. "There's a definite momentum in the market with investment high on the agenda and many business owners are looking for cashflow funding solutions to help capitalise on new business opportunities," he said.
"I'm looking forward to leading a dynamic and committed team who have already built an excellent reputation for delivering creative funding solutions that inspire the confidence business owners need to take their businesses to the next level.
"Over the years, I have watched Time Finance grow from strength to strength, and now with a robust multi-product offering in place I believe they are well-placed to help fuel this growth."
Time Finance head of invoice finance Phil Chesham added: "We are delighted to welcome Adrian to Time Finance as we continue to expand our team and bring great talent into the business.
"He will undoubtably be a great addition given his proven track record of delivering new business targets and leading regional sales teams to success.
"Invoice Finance continues to be a valuable and staple finance solution for businesses who are looking to release additional working capital to fund innovation and growth.
"We have ambitious growth objectives to continue enabling UK firms to do just that and Adrian's appointment will help us in achieving this."