Regional audit, accounting, tax, and advisory firm Bishop Fleming, which has an office in Bath, has been named among the best mid-size firms in its sector in a new ranking.
The inaugural Mid-Tier Power Index has Bishop Fleming in fifth place nationally and the highest ranked in the South West.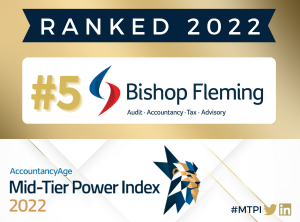 The index, launched Accountancy Age – the publication for accountants working in practice in the UK – seeks to recognise mid-tier firms that champion true accountancy excellence.
It was open to submissions from firms ranging in size from £3m in revenue to £700m.
They were then judged on four key categories: strategic planning, profitability/growth, professional excellence, people & community.
Bishop Fleming's high-ranking performance in the table comes on the back of a string of other recent successes, including gaining 14th place in the national Top 100 Apprenticeship Employers List for 2022 and being awarded the Investing in People Award at the 2022 Accounting Excellence awards.
It also follows the firm achieving fee growth of 19% this year and continuing to expand its workforce, which now stands are more than 460 people, as it drives ahead with ambitious plans to double in size in the next few years.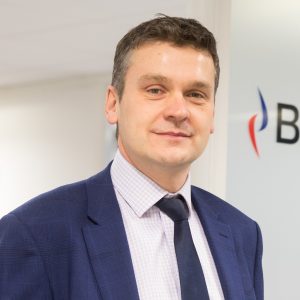 Bishop Fleming marketing director Paul Seymour said: "We are delighted to be recognised in the top five accounting firms in this new index.
"Not only have we performed strongly in 2021-2022, but this ranking also recognises the significant stride forward we have made across our business, including people growth and development, and our approach as a responsible business."
Managing partner Andrew Sandiford, pictured, added: "We have set a clear plan to double the size of our business over the next few years.
"This ranking both demonstrates the strength we have as a leading mid-tier business and recognises the ambitious plans we have for our future growth."
As well as Bristol, the firm also has offices in Bristol, Exeter, Plymouth, Truro, Torquay and Worcester.