Bath-based Event Store, one of the UK's top datatech firms, has received a strategic investment in a deal described as transformational for the industry.
Event Store's EventStoreDB has been a market leader in event sourcing and event-driven architecture used by developers since its launch in 2011.
It will use the investment from Qualasept Holdings (QH) – based in Corsham and with which it was originally incubated – to improve developer experience and scalability, as well as introducing new products and services.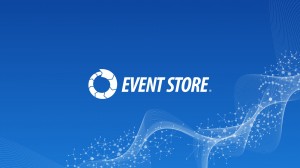 Bristol-based tech-focused investment bank ICON Corporate Finance advised on the investment.
EventStoreDB is an open source event stream database providing a robust records environment, especially in sectors with strong audit requirements such as financial services and healthcare.
It is used by leading companies around the world such as Walmart, Xero, Insureon, Linedata, Made.com, the NHS and Swiss Air Traffic Control.
Event sourcing is a powerful architectural pattern that records all changes made to an application's state as they were originally applied. It provides both a system of record and an audit log of activity. It has become popular in recent years as organisations strive to build systems that are resilient and scalable.
Many mainstream database technologies keep only the latest state of data, deleting the old data when it changes. Unlike many of its competitors, EventStoreDB retains the changes alongside vital information relating to the context of the changes in the form of events. This provides critical advantage for its users.
The Series A investment, financial details of which have not been disclosed, will enable Event Store to expand beyond sectors with strong audit requirements into the retail, public, telecommunications, and technology sectors.
Building on this momentum, the company is also launching Event Store Cloud, a multi-cloud database as a service (DBaaS) on subscription, providing cloud convenience and enabling better access to developers and companies seeking cloud event engines.
EventStoreDB product was first developed by Greg Young, a pioneer of datatech, including CQRS (Command Query Responsibility Segregation) and event sourcing.
This was done in a joint effort with BathASU, a pharmaceutical compounding company – and part of Qualasept Holdings – with a strong business case for adopting event sourcing.
It hired Greg Young to help build a new system. Rather than build "yet another event store", as Greg had done on many previous occasions, an open-source project was started and the resulting Event Store database was made available in 2012.
Event Store CEO Dave Remy, pictured, said: "From the time Greg Young and the Event Store team released EventStoreDB it has been the go-to database for and event sourcing projects around the world and across technology stacks.
"This investment represents a new stage for Event Store and EventStoreDB, making it accessible to more developers via Event Store Cloud, with enhancements to improve developer experience, scalability, as well as, over time, the ability to introduce new products and services to help developers successfully build systems within an event-driven architecture."
ICON's lead on the transaction highlights its growing expertise in data tech and further establishes its role as a leading adviser to outstanding technology growth businesses internationally. The deal adds to ICON's track record of more than 250 successfully closed transactions.
ICON director Monica Shupikai Simmons, pictured, who led on the transaction, said: "We are delighted to be advising the team at Event Store on this significant step on their journey.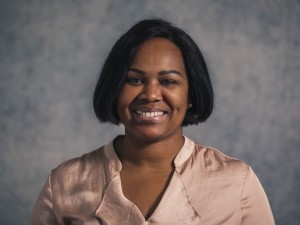 "EventStoreDB's record and audit technology is critical to harnessing the full power of database technology. This is a transformational development in the industry."
ICON Corporate Finance director and head of datatech in its San Francisco office, Ben Kolada, added: "As applications increasingly move toward event-driven architectures, foundational platforms like EventStoreDB will be a critical first source of truth in capturing and enabling analysis of event data.
"This technology will generate meaningful and measurable value across multiple industries."
From its HQ in Bristol and offices in London and San Francisco, ICON's multi-lingual teams have brought clients access to deals across Europe, Africa, the US and Asia. The firm works with global tech companies and as a fundraising partner with top private equity, venture capital and CVCs, ICON works with some of the world's most successful companies.
QH was advised by accountants BDO, law firm Roxburgh Milkins and international financial services firm Alantra.