The co-founder and CEO of Bath-based broadband provider Truespeed has stepped down from his role with immediate effect.
Evan Wienburg,
pictured
, who was one of the three original investors in the business when it launched in 2014, said he will now be
pursuing a new challenge.
He said he felt now was the time to hand over the reins as the firm is shortly to announce a new strategy which will lead to a new phase of growth.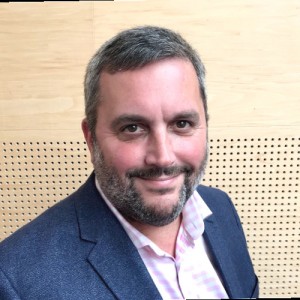 He retains a significant stake in the business, which employed just 10 people when it started. Today it has a team of more than 150.
Evan
has been replaced by James Lowther, the former group chief commercial officer at mobile company Lebara.
Truespeed, which was originally set up as a community interest company (CIC), has been one of the Bath area's fast-growing businesses of recent years and in 2017 secured a £75m investment from Aviva Investors, which led to further expansion.
Truespeed chairman Clarke Osborne paid tribute to Evan and said that his replacement was joining at a time of further growth.
"I would like to thank our outgoing CEO Evan Wienburg for his energy and passion since the firm's inception – and for building Truespeed into the thriving, award-winning, community-oriented business it is today," he said.
"James is taking over the CEO reins at a pivotal time. We are embarking on our next major growth phase to bring ultrafast, ultra-reliable, full fibre broadband connectivity to hundreds of thousands of families and businesses in the South West.
"James's dynamism, leadership track record and breadth of experience will be invaluable as we move forward."
Truespeed said James's telecoms industry pedigree and experience in helping to build high-growth businesses made him the ideal candidate to lead the its next phase of growth.
He has more than 16 years' experience in the telecoms sector and prior to joing Lebara 18 months ago was chief marketing officer at Gigaclear.
Prior to that he spent four years in Sweden at the quad-play service provider Com Hem (now Tele2 Group), where he held the role of director of business to consumer and led the consumer division through a very successful period of growth.
Earlier in his career he spent six years at Virgin Media in a number of senior roles.
James said: "I am delighted to join Truespeed as we ramp up the next phase of our mission to roll out ultrafast, ultra-reliable broadband that will level up the South West.
"
Truespeed has a great team in place and we will push hard on the throttle to accelerate our network build."