Former BT chief customer officer Lisa Harrington has joined Bath-based full fibre broadband provider Truespeed as a non-executive director, bringing with her more than 25 years' telecoms industry experience.
Lisa, pictured, joins the Truespeed board as the company accelerates the rollout of ultrafast, ultra-reliable broadband across the South West.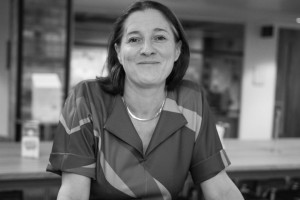 A diversity advocate as well as tech industry executive, she has grown and transformed a number of businesses across the telecoms, professional services and education sectors.
Her previous roles have included 10 years at British Telecom (BT) in a range of senior positions, including chief customer officer BT Group, interim MD of infrastructure for London broadband provider Hyperoptic and, most recently, managing director of the UK's biggest tech and cyber skills provider QA.
Truespeed said she would bring a fresh and dynamic viewpoint to the board and provide invaluable insight as the company continues its scaling-up operations.
After starting out as a community interest company in 2014, the firm is now rapidly expanding its network having received £100m from Aviva Investors four months ago.

The investment was the largest funding since Truespeed's launch and its second investment from the global asset management arm of UK-based insurance giant Aviva, following on from £75m in 2017.
Alongside her extensive industry experience, Lisa champions mental health in the workplace and is an advocate for diversity in STEM (Science, Technology, Engineering and Maths) subjects, having founded the BT Tech Women programme.
She said: "I was drawn to Truespeed's mission of ensuring whole communities can benefit from ultrafast broadband, and I am pleased to have joined the energetic and ambitious company at such a pivotal time having recently passed 50,000 premises.
"It's great to be part of a regional, purpose-led business and I look forward to enabling its accelerated growth in the future."
Truespeed CEO James Lowther added: "Lisa is a great addition to the Truespeed board, whose knowledge and expertise will prove indispensable as we rapidly expand our network and continue to evolve and grow as a company.
"Her valuable perspective and future vision will be a huge attribute to Truespeed and I look forward to working alongside Lisa as we move towards reaching our next milestone."
Truespeed recently celebrated connecting 300 business across the South West to its network.
The firm's state-of-the-art network delivers symmetrical upload and download speeds of up to 900Mbps for small to medium-sized businesses, and up to 10Gbps for enterprise businesses.
The firm, which started out as a community interest company in 2014 to help level-up the region's digital capabilities, said its business customers were reaping the benefits of its guaranteed speed connectivity.