Organisations that are addressing diversity challenges in the South West's tech sector have been highlighted in a unique project.
For the past two years DisruptSW has showcased the most-innovative companies in the region with the 25 named in each list recognising firms taking a new approach to existing problems. They demonstrated this by showing how they are challenging markets through their people, products and potential.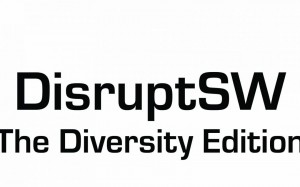 But this year the list, which is backed by South West law firm Foot Anstey and Bristol-based specialist recruiter ADLIB, has put diversity at its heart and is championing the organisations that are leading in making business more diverse.
The DisruptSW Diversity Edition index has been collated and curated based on nominations from key influencers and participators in the region's tech and innovation space.
The two Bath-based organisations on the list are:
Dot Project, which works with organisations that are creating positive change and help them achieve their goals through technology. It says it sees a world where technology enables organisations to achieve their goals by connecting the dots between communities, networks, organisations and funders to build a more positive, and collaborative, future.

Shift, which was founded by Jane Ginnever in 2015 with the goal of helping to change the way the world works.
ADLIB managing director Nick Dean said: "We strongly believe changes need to be made to the way businesses attract, recruit and retain diverse talent.
"Our mission is to reposition the tech skills gap as a massive opportunity for diversity and inclusion.
"Building diverse and inclusive teams is proven to bring multiple benefits. From brand perception and increasing candidate attraction, bridging hard-to-find skill gaps, increasing staff retention and driving better business performance."
Foot Anstey head of technology and partner Martin Cuell said: "The South West is emerging as a world leading hub for technology and innovation.
"We're focusing on those businesses that are tackling the sector's diversity issues head on. There are a wealth of businesses who are thinking differently about this problem and turning it into an opportunity.".
Organisations chosen had to show their impact through developing products, services or solutions which either support and assist businesses within the region and beyond to address inequality and inequity within their organisations so helping to attract, sustain and optimise talent within business or have themselves developed disruptive technology or solutions within their own organisation which are innovative in addressing diversity issues.
They must have also demonstrated a clear roadmap and/or trajectory to optimise their products, services or solutions or internal structures to accelerate, promote and facilitate diversity.