World-leading action to help tackle the climate emergency by cutting emissions from buildings will be taken by Bath & North East Somerset Council this year in a link-up with the University of Bath.
The council will draw on the pioneering expertise of the university's academics to bring in a cutting-edge set of sustainable construction policies, including the UK's first net zero operational energy requirements for new housing.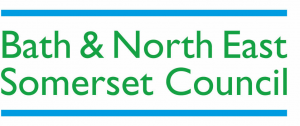 It will also impose net zero operational carbon standards for new non-residential buildings and capped embodied carbon emissions for these and homes.
The policy's implementation and industry response will be monitored, analysed and investigated through a partnership between the council's planning team and the university's building carbon experts, led by lecturer in Structural Engineering Design Dr Will Hawkins.
Buildings and construction account for around 39% of global emissions and so pose a considerable decarbonisation challenge.
For decades, the University of Bath has pioneered research into the measurement and reduction of lifecycle carbon emissions in buildings, including the operational carbon in service and the embodied carbon in materials and construction.
However, progress in planning policy and national regulation has been slow and has so far been limited to the operational energy of new buildings.
The new link-up between the council and university will help ensure the council's new approach achieves real emission reductions by evaluating developer engagement, advising on carbon assessment methodologies and identifying real impacts on design proposals.
It will also provide a unique research study into carbon legislation and will hopefully be a precursor to a longer-term partnership through which the policy will be developed and its effects measured, providing a case study of international significance.
Dr Hawkins said: "Bath & North East Somerset Council's sustainable construction policies are among the most ambitious in the world, and we're excited to support their implementation and development as we move towards a decarbonised construction industry."
The university's response to climate change impacts all aspects of university life with a joined-up approach across four themes of research, education, footprint and partnerships.
University of Bath climate action project lead Peter Phelps said: "This is a great example of the benefits of our whole-institution approach to climate change – what began as a conversation with the council's planning team about ensuring our buildings standards aligned with future net zero policy, evolved into a wider and more impactful partnership.
"Through our Climate Action principles we have committed to supporting society transition to net zero while we also do so ourselves. This project offers us a small-but-significant way to effectively demonstrate this."
Dean of the Faculty for Engineering and Design Tim Ibell added: "This is a fantastic initiative that demonstrates the real advantage to our academic community and to our partners of the joined-up, whole-institution approach to climate action.
"With buildings and construction representing a key area for net zero focus globally, this project offers international impact.
"It builds beautifully on the University and the council's collaborative initiative Our Shared Future and the concept of universities as civic organisations."
Council deputy leader and cabinet member for climate and sustainable travel, Cllr Sarah Warren, said she was delighted the council was working with the university's built environment experts, which was enhancing its existing partnership.
"This collaboration will help boost the delivery of our sustainable construction policies, which are so crucial in delivering the council's carbon net zero goals, and will help us increase the energy performance of our local buildings, directly tackling the climate emergency."
Cabinet member for planning and licensing Cllr Tim Ball said while the council was putting in place a ground-breaking planning framework to tackle emissions from buildings, it needed to ensure it was delivered.
"So I welcome the expertise and support this partnership brings. Partnerships like this help us bring our policies to life and, crucially, strengthen the bonds between the council and the University of Bath," he added.
This project will also benefit from additional expertise and participation from senior lecturer in building physics Dr Andy Shea, Department of Architecture and Civil Engineering senior lecturer Dr Stephen Allen and research associate Ellie Marsh, and Bath & North East Somerset Council climate policy (planning) officer Alex McCann.