Business leaders, academics and students will come together next week at a special event staged by the University of Bath to showcase its enterprise strategy and boost collaboration with the corporate world.
The first Enterprise Day on Wednesday, 27 April, will include panel discussions on how business can create green and resilient futures, how to support innovative new companies, and a showcase of student start-ups.
It will also signpost ways in which the university can support business through its enterprise and entrepreneurship offering.
These include the SETsquared Partnership, which is backed by the university and provides entrepreneurs with incubation support services and access to investment networks, and iCAST, (Innovation Centre for Applied Sustainable Technologies), which focuses on helping industry and academia translate discoveries into commercial application.
The half-day programme will also include a keynote speech by technology industry body Tech Nation chair Stephen Kelly, and a panel discussion led by Joe Marshall, CEO of the National Centre for Universities and Business (NCUB), which helps companies leverage and support university research.
University of Bath vice-president (Enterprise) Jonathan Knight said: "Our university has a long history of research innovation, and many remarkable start-ups from our students while collaboration with business is written into our Charter.
"This event is an important step on our enterprise journey towards intensifying the relationship between campus and company, and demonstrating the mutual benefits of our approach."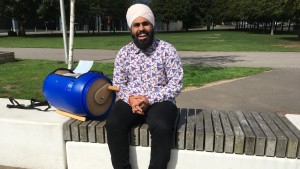 Director of external engagement Stephen Rangecroft added: "There are already many strands of collaboration between the university and business but it is fair to say that academics and entrepreneurs often don't know how to take those first steps towards each other or are unclear about how each might help the other.
"We hope this event will facilitate that process and pave the way for an intensification of our enterprise strategy,".
He said the university offered academics numerous tools to support their research into innovative ideas that might find an application in the business world, particularly in terms of freeing up time for discovery and working with external organisations.
"Students, too, are very much encouraged to embrace their entrepreneurial side – the new School of Management building will include an entrepreneurship laboratory open to all student entrepreneurs, for example, and we will see at the event several notable student business start-up successes and hear from their founders," he added.
The showcase of student start-ups is expected to include the Washing Machine Project founded by engineer Nav Sawhney, pictured above, a graduate of the university's MSc in Humanitarianism, Conflict and Development, who created a hand-cranked washing machine to help people in refugee camps and poorer regions.
He will join panel discussions with, among others, Eoin Sharkey, pictured above, the Bath graduate engineer who founded BioFactory, which developed an all-in-one, off-grid toilet and waste processing system that utilises bio-digestion to convert human waste into cooking fuel and soil conditioner.
The register for the event, click here