Bath has a bright future as a tech-driven economic hub, according to the city's mayor, with fast-growing US firms like software developer SmartBear investing in new offices and creating jobs.
Councillor Rob Appleyard was speaking as he officially opened SmartBear's redesigned Bath base, which he said proved there was "no holding back the city's vibrant business community".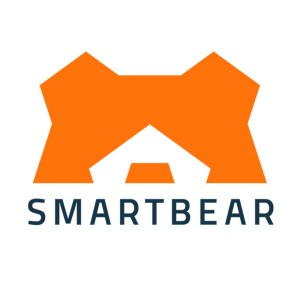 The office on the ground floor of the recently redeveloped Royal Mead building in Railway Place was originally opened a decade ago by Bath application stability management pioneer Bugsnag, which was acquired by Massachusetts-headquartered SmartBear last year.
SmartBear engaged commercial interiors specialists Paramount to redesign and refit the 7,000 sq ft office, which it says will become the 'gold standard' for all its locations worldwide.
The redesigned office has the potential to double SmartBear's headcount and includes a large boardroom, updated audio visual equipment for several new meeting rooms, a game area and a collaboration space where staff can come together for work or fun.
Cllr Appleyard said it was an honour to open the new-look office as it demonstrated Bath's wider regeneration and economic growth.
"SmartBear's office not only offers graduates at our universities brilliant career opportunities and keeps attracting talented people to Bath, but it also proves our city centre is very much on the up as a vibrant, technology-driven commercial hub," he added.
"Sizeable investment by a dynamic American company in these new surroundings is a ringing endorsement of Bath's many merits by business leaders.
"It shows these are exciting times for Bath and demonstrates the city's future is extremely bright."
SmartBear chief product officer Dan Faulkner said the business was proud to continue its investment in the Bugsnag team, bringing everyone together into an expanded space that cultivated exceptional employee experiences and truly reflected its brand, values, and culture.
"We look forward to continuing our commitment to ethical corporate practices and social responsibility, promoting good in the vibrant community of Bath," he said.
"Our deepest thanks go to Paramount, a true partner throughout the entire renovation process, for this beautiful space that will become the gold standard for SmartBear offices around the world."
The Paramount team, which was led by Bath-born senior designer Nathan Price, put an emphasis on collaboration to support SmartBear's growth across Europe.
Paramount sales director Kevin Mashford said: "Paramount creates workspaces that inspire employees, encourage collaboration and embrace well-being.
"We are very proud of the way our design team has created a workplace with a deep sense of community that will support SmartBear's exciting journey and further strengthen Bath's reputation as an outstanding place to live and work."
Cardiff-headquartered Paramount, which recently expanded its presence in the South West with new base in Bristol, has already won plaudits for its work in Bath having masterminded the interior design of financial services software provider Altus's new showpiece UK head office in the No.1 Bath Quays office scheme, part of the city's regenerated Quays district.
Pictured at the opening of SmartBear's Bath office: Mayor of Bath Cllr Rob Appleyard with, from left, Paramount sales director Kevin Mashford and SmartBear chief product officer Dan Faulkner, global talent acquisition & culture vice-president Nikki Morcom, brand and corporate communications senior vice-president Maureen Plowman, senior director of fngineering Mark Fulbrook and vice-president of international finance Mary Quinn. Photo by Jon Craig. @JonCraig_Photos