A new website to attract tourists to Bath is offering more space to promote the city's hospitality and leisure businesses along with a host of new features.
Launched by Visit Bath, the city's destination marketing organisation, visitbath.co.uk also gives more prominence to Bath's unique, year-round visitor attractions under the heading of The Original Wellbeing Destination.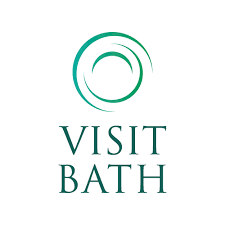 Visit Bath received input from city businesses to improve functionality and include new content, with the site now capitalising on 'long-read' articles and themes.
The magazine-style, image-led design also allows for more detailed business listings, availability searches and related searches, Visit Bath said, along with video content, special offers, an itinerary planning option, Google Map plotting and multiple foreign language options via Google Translate.
Improving functionality for mobile users was particularly key – around 64% of views to visitbath.co.uk are made from mobiles along – with the efficiency of sharing regional databases avoiding duplication of data.
The new site, which went live this week, was designed by Simpeview, a global digital agency specialising in the tourism sector headquartered in Norway and with its UK office in Liverpool.
It replaces a previous site launched in April 2018 and designed by
independent Bath agency Touchpoint Design.
Among the new features are more opportunities to check the availability of, and book, accommodation from channels such as TXGB, HotelPlanner, Eviivo, Guestlink, Freetobook, Supercontrol and Sykes Cottages.
Viewers will also be able to plan itineraries to directly match their needs, with trip search options including dog-friendly, family-friendly and accessible. A new What's On section will give users a quick and easy way of explore event listings, maximising on Bath's exciting and dynamic calendar of events and festivals.
Meanwhile, an improved Instagram presence will feature the high-quality images and content already shared on the Visit Bath's social channels.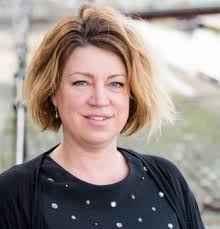 Future developments will include an AudioEye Toolbar to provide web personalisation tools that allow end-users to customise their user experience to meet their individual needs.
Visit Bath became part of the new regional destination marketing organisation Visit West earlier this year but has retained its own identity and website.
Visit West director of tourism Kathryn Davis, pictured, said: "We are thrilled to launch the new Visit Bath site, with increased functionality and a new look and feel.
"We are fortunate to be able to call on worldwide expertise from Simpleview, along with input from Bath businesses and our own team who have significant experience in developing and delivering strong digital destinations and campaigns.
"The site will continue to evolve and grow with regular additions to content, particularly the blog posts, which have been so successful."
Simpleview Europe managing director Richard Veal added: "Not only is Bath one of the UK's most beautiful cities, the team at Visit West are hugely experienced and always make the very most of the tools and services we provide.
"The resulting site is a fantastic achievement, presenting the destination in its very best light and in a way that the local tourism industry can rightfully be proud of.
"We are confident that the website will be transformational in attracting visitors to the city and generating new business to its tourism providers. We are looking forward to working with Visit West to ensure that this happens."
Visit West is the destination management organisation for the Bristol, South Gloucestershire and North Somerset council areas as well as Bath & North East Somerset -supporting a visitor economy worth £2.33bn and supporting 45,000 jobs.
As well as visitbath.co.uk, it also operates the Visit Bristol and Meet Bristol & Bath Convention Bureau consumer websites.