Practical ideas on how businesses can continue to support charities during the coronavirus pandemic are to be aired at a webinar hosted by Quartet, the community foundation for the West of England.
The third sector is facing its toughest time for a generation with hundreds of thousands of people needing support just as charities' fundraising has been slashed.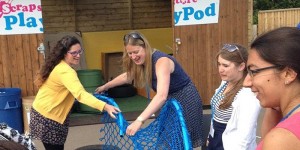 One in five charities are expected to be forced to cut services in the coming months while others are struggling to cope with spiralling demand on reduced income.
Quartet, which covers the four local authority areas of the West of England, including Bath & North East Somerset, has pledged to support local charities through the crisis and beyond, as well as being at the heart of national discussions.
It has teamed up with Bristol-based specialist recruitment firm Moon Executive Search to host the webinar to give business leaders, funders, supporters and anyone with broad corporate social responsibility (CSR) responsibility practical ideas they can implement straight away.
The one-hour webinar takes place at 4pm next Thursday, July 23 and will discuss the themes:
How the crisis has impacted charities

What will it take to get charities 'back on their feet'?

Has the crisis damaged businesses' ability to support charities

Is CSR off the agenda until businesses return to profitability?

Should we re-imagine the business/non-profit collaboration

A different business model – building resilience, what are we going to do, for whom, and how?
Speakers will include: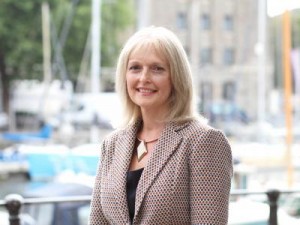 Simon Quinn, director of executive search, Moon Executive Search
Sue Turner, CEO, Quartet Community Foundation
Kirsty Wilson, deputy CEO, Children's Scrapstore
Quartet CEO Sue Turner, pictured, said: "We know how difficult it's been for businesses during these challenging times and, as we find the new normal, leaders know it's important to boost morale within their teams.
"Giving back through supporting charities is a great way to engage staff and do some good; our instinct is to help others but how to choose which charities to support and, with your time and money under pressure, what can your business really do to help?
"We are keen to support businesses to make thoughtful decisions when picking a charity to team up with, perhaps engaging in a longer-term partnership to offer time and funding when they're able to.
"We'd like to get business leaders' views on how this approach will work."
Individuals submit questions before the webinar or ask them on the day. The event will operate under Chatham House rules so participants can air their thoughts openly.
To book a place click here
Questions can be sent to Charlene at event@quartetcf.org.uk or Natalie at nataliemockett@moonexecsearch.com