Wessex Water has responded to claims by charity Surfers Against Sewage that questioned levels of trust in the Bath-headquartered company and suggested it "fails to adhere to minimum environmental standards".
The water company told Bath Business News that it was fully transparent when it came to storm overflows automatically operated to protect properties from flooding.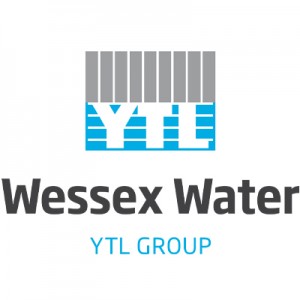 And it added that it was investing £3m a month on major schemes to reduce how often they operate and their impact, including a recent screening project near the Morrisons supermarket on London Road in Bath.
Wessex Water is also constructing a new below-ground storm storage tank and pipes in the car park of the Bath RFC pitches at Lambridge.
This tank will store flows from the existing foul sewer to reduce the number of discharges from the overflow nearby.
Cornwall-based Surfers Against Sewage last week urged Wessex Water to do more to stop sewage discharges into rivers and waterways in the face of growing public anger over the issue.
It said research it commissioned confirmed its call for tougher regulation, with 83% of respondents saying more needed to be done to make sure water companies reduced discharges into rivers and waterways.
However, Wessex Water this week pointed out it was the first water company to provide data year-round for Surfers Against Sewage to use on its Safer Seas App so people know when overflows have been in use.
Wessex Water director of infrastructure Matt Wheeldon said: "According to published Environment Agency data, storm overflows do not contribute to any of the reasons the River Avon upstream, through and downstream of Bath, fails to meet good ecological status
"So we question what 'minimum environmental standards' Surfers Against Sewage are claiming failure against.
"The water sector is heavily regulated and we comply with those strict regulations, investing millions of pounds a year to enhance and protect the environment as part of a programme agreed with the Environment Agency."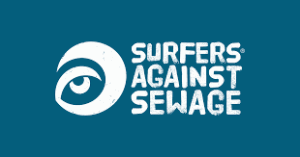 Last year Wessex Water said it agreed that storm overflows "weren't fit for the 21st century", but explained it was a problem that could not be resolved quickly.
Mr Wheeldon added: "While overflows do operate due to the combined nature of the sewerage system in the city of Bath – where around 70% of properties contribute rainwater from roofs and driveways to the sewer system – there is no quick fix to this infrastructure problem that has been built up over tens of decades.
"To eliminate all storm overflows immediately would bring huge disruption to our communities as well as a significant increase in water bills, forcing the digging up of huge numbers of roads at once and costing hundreds of millions of pounds.
"That's why we've committed to progressively eliminate the discharge of untreated sewage, starting with storm overflows that discharge most frequently and those that have any environmental impact."
As storm overflows should only operate during periods of intense rainfall, Wessex Water said any foul water released from them would be very dilute because of the large volumes of rainwater flowing through the sewers, adding that they have very little environmental impact.
According to the Environment Agency's own data, overflows are thought to account for less than 1% of the reasons why rivers and seas in the region covered by Wessex Water do not achieve good ecological status – because what is being released is so heavily diluted.
The agency regulates intermittent discharges from storm overflows through environmental permits.