Divorce lawyer Gwyn Randolph has become a partner in Withy King's rapidly-expanding family team in Bath, joining from rival firm Thrings' office in the city.
Gwyn, pictured, who has more than 20 years' experience as a family lawyer, had worked at Thrings for nearly five years, advising on all aspects of relationship breakdown and specialising in the financial consequences of separation for married couples, cohabitees and civil partners.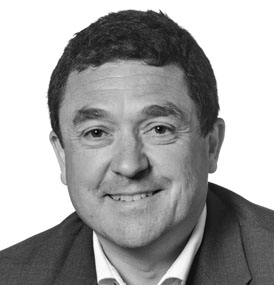 He is known for his expertise in dealing with cases involving family businesses, trusts, inherited assets, valuable pension pots and investment properties. In the past few years, he has also been increasingly involved in helping couples set up pre-nuptial agreements.
A qualified collaborative lawyer, he is often asked to deal with disputes involving former partners finding it difficult to agree various arrangements in the best interests of their children.
Gwyn said: "There are few worse times in people's lives than dealing with the end of a relationship. Emotions are raw and it is all too easy to make knee-jerk decisions. It is an essential part of my job to guide people and help them make decisions that are well considered and beneficial, not just now but with an eye to the future."
His arrival at Withy King's family team follows that of Trina Gibson as an associate earlier this year. Trina, who also has more than 20 years' experience in family law, is an accredited resolution specialist in children and substantial assets and a trained collaborative lawyer.