Solicitors from Withy King's business and private client teams in Bath highlight a few of the issues which may affect company directors and senior managers at work or in their home lives.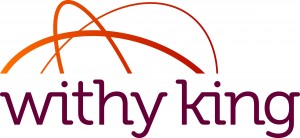 Failure to mediate might end up costing more
Disputing companies that are involved in litigation could be penalised for unreasonably refusing to try to resolve their differences through mediation. But when will saying 'no' be seen as unreasonable and what does this mean in practice? Recently, a business that won its case was ordered to pay the losing party's costs after taking over six weeks to decide that it would not agree to try and settle the dispute at mediation. The message to take away is that the courts are continuing to emphasise the importance of trying to settle cases out of court, by penalising those who don't even give it a go.
If you are involved in a commercial dispute or would like advice on a related issue, please contact Nicola Cutler at nicola.cutler@withyking.co.uk
Are all your directors clear about what is expected of them?
Sir Philip Dilley, chairman of the Environment Agency, was widely criticised for taking a holiday in Barbados while large parts of the North of England were being flooded. He subsequently resigned. In his resignation letter he stated that the expectation that he should be available at short notice throughout the year was 'inappropriate in a part time, non-executive position'. The role of chairman is arguably more demanding than ever. In addition to statutory duties, the chairman is responsible for setting the board's agenda, promoting a culture of openness and debate, ensuring directors receive accurate and timely information and maintaining effective communication with stakeholders. This might be a good time to make sure the roles and responsibilities for chairman, CEO, MD and other directors are clearly articulated and everyone is clear about their obligations.
For further guidance on these issues, please contact Katharine Mortimer at katharine.mortimer@withyking.co.uk
Make your property work for your business
Following various recent surveys of property directors and professionals, it appears that property is moving centre stage and being considered more strategically by businesses. Forward planning is becoming increasingly important to ensure property needs are met. When taking a new lease, for example, it is more important than ever in the current market to increase lease flexibility. Issues such as break clauses, the ability to renew at the end of the term, and the ease with which a lease can be disposed of should the business outgrow the premises, all need to be looked at very carefully. The mechanism of a landlord's consent to assign or underlet a property can add months of time and thousands of pounds in costs. Straight forward and commercial legal advice is essential to allow a business to gain maximum flexibility for the future.
For help with your lease negotiations or advice on any property issue, please contact Paul Daniels at paul.daniels@withyking.co.uk
Regulator to stop 'prohibitive' exit charges applied by pension funds
The Chancellor has said he wants to place a duty on the Financial Conduct Authority (FCA) to cap excessive early exit charges for those eligible to use the new pension freedoms in an effort to stop people being 'ripped off' or blocked from accessing their own money. FCA investigations have shown that 670,000 consumers aged 55 or over faced an early exit charge. Around 66,000 faced charges above 10% of the pension fund's value, effectively deterring them from accessing it. The FCA will be responsible for setting the level of the cap and will consult fully on this in due course.
Withy King is involved in many aspects of estate planning, including Wills, inheritance tax and family trusts. To find out more about how Withy King's private client team may be able to help, please contact Fiona Feggetter at fiona.feggetter@withyking.co.uk
Will my business be affected if I get divorced?
Yes, the divorce courts will take business interests into account when apportioning assets. However, the extent will depend on a wide range of factors including: the terms of any pre or post-nuptial agreements; whether shares are held in a trust or owned outright – and if it is a 100%, majority or minority shareholding; the terms of any shareholders' agreement or partnership agreement; whether the business was owned or inherited before the marriage; the degree to which assets outside of the business can meet housing and other needs. The length of the relationship and subsequent marriage will also have a bearing.
If you are thinking of getting divorced and would like a confidential discussion of any business and financial issues, please contact Gwyn Randolph, in Withy King's family team, at gwyn.randolph@withyking.co.uk
Reducing your Inheritance Tax bill
From April 6, 2017, an additional inheritance tax allowance is due to be introduced which, by 2020, will enable married couples to pass on up to £1m free of inheritance tax. On the face of it, this is great news, but ensuring your estate qualifies for this additional allowance is far from straightforward. To benefit, you must have a house and direct dependants (i.e. children or grandchildren) to leave it to!
To structure your Will to take advantage of this new allowance or to discuss any other tax planning measures, please contact Jacqui Lazare in the private client team at jacqui.lazare@withyking.co.uk