Solicitors from Royds Withy King in Bath have compiled a Directors' Briefing to help business owners keep on top of the latest legal developments which may affect their working practices and home life.
Brexit and the implications for Intellectual Property (IP)
While there is still much uncertainty over the implications of Brexit, from an IP point of view there is likely to be a conversion process so that existing EU-registered trade marks and designs can be converted into national UK rights while also remaining in force for the rest of the EU. However, it would be wise for existing owners of EU trade marks and registered designs to consider making separate applications for UK trade mark or design protection, if the UK is an important market. For business owners considering filing new EU trade marks or registered designs, bear in mind that the EU trade mark or registered design route is not currently future proof to protect the UK market so it may now also be worth filing for a UK trade mark or UK registered design.
For advice, please contact Jessica Bent at jessica.bent@roydswithyking.com
What happens to company assets if a sole director dies?
Sole directors who are also the only shareholders enjoy complete autonomy over their company, but what does this mean if the worst should happen? If a sole director dies, and in the absence of a company secretary, the company is left without anyone to lawfully make decisions on its behalf. If the company has assets which need to be sold, and with no provision in the Companies Act to remedy this, the only solution is to apply to court for an order to rectify the register of members in order to appoint new directors, which can take several months. Royds Withy King recently advised on a very similar case.
For information or advice, please contact Nicola Cutler at nicola.cutler@roydswithyking.com
Is your business at risk of criminal liability?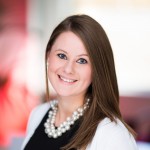 A business found to be employing illegal workers is now more likely to face criminal sanctions following recent changes to the law. Previously, criminal penalties were only triggered if the employer knowingly employed someone illegally; now the threshold is far lower and an employer can face criminal prosecution for having reasonable cause to believe the individual did not have the right to work in the UK. If guilty, an employer can face an unlimited fine and a custodial sentence of up to five years. This is in addition to a civil penalty of £20,000 per illegal worker. It is essential that the proper checks are carried out during the recruitment process, providing a defence against any civil liability and helping to demonstrate that no criminal offence has been committed.
To find out more about the necessary 'right to work' checks or advice on any other employment issue, please contact Pip Galland at pip.galland@roydswithyking.com
When a business is not a trade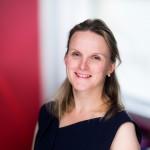 A recent case provides useful guidance on when an individual's business activities can be classed as a commercial trade for tax purposes. In the case, a lawyer set up a business helping his wife, who was a well-regarded pianist, to promote her music services. However, despite his best efforts, the business sustained losses and he sought (unsuccessfully) to set those losses against his own earnings. In assessing whether a business is trading on a commercial basis, the tribunal looked at a range of factors, including the lack of a budget, lack of any strategy for the future and lack of cashflow forecasts. The tribunal also considered whether the trade was carried out with a view to realising a profit and given the costs involved, decided it should have been obvious from the outset that it wouldn't have been viable.
For legal advice around taxation, please contact Fiona Feggetter at fiona.feggetter@roydswithyking.com
Don't assume you can claw back rent paid in advance
Business tenants who are thinking of exercising a break clause in their commercial lease should carefully check the provisions as they may not be entitled to recover rent they have paid to the landlord in advance which relates to a period after the break date. Case law has shown that unless a break clause specifically allows for repayment, there is no requirement on the landlord to repay rent paid in advance. With most leases requiring advance payments, this could amount to a substantial sum which you might have been banking on.
To discuss your lease or other commercial property issues, please contact Paul Daniels at paul.daniels@roydswithyking.com
Pre-nuptial agreements are worth the paper they are written on
The outcome for Sheik Walid Juffali may have been very different had he entered into a pre-nuptial agreement before his marriage to Christina Estrada. In the widely reported divorce settlement between Sheik Juffali and Ms Estrata, she suggested her annual income needs included £2.1m for travel costs, £1m for clothing and £58,000 for two luxury handbags. A further £58,000 allowed for six casual handbags and 10 clutch bags. It is often said that the court should look at a spouse's "reasonable needs generously interpreted". This just goes to show that "needs" are elastic. Ms Estrada's final settlement was about £75m including £53m in cash. The parties had been married for 12 years and had one child.
For advice on how to protect your wealth in the event of a relationship breakdown or for representation in your multi-billion pound (or more modest) divorce settlement, please contact Gwyn Randolph at gwyn.randolph@roydswithyking.com
For advice on any legal issue, please contact Royds Withy King on 01225 730100 or visit www.roydswithyking.com