Solicitors from Bath law firm Withy King have compiled a short briefing for business owners, directors and managers, based on legal changes and issues which their clients have raised.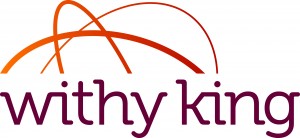 Is VAT payable on your business premises?
All too often, we see commercial property being sold or rented before the VAT status has been clarified. This can have major cashflow implications for buyers and tenants – and may result in higher Stamp Duty Land Tax (SDLT) being levied on top of the purchase price.
If you're thinking of buying or renting new premises, we recommend that you find out whether VAT is payable so that you can calculate the additional costs before negotiations begin.
For advice on any aspect of buying, selling, renting or investing in commercial property, please contact Paul Daniels at paul.daniels@withyking.co.uk
Get it in writing
Agreements with customers, suppliers, employees and business partners are often made on the strength of professional or personal relationships and in many cases, these hold true. However, it's worth remembering that it only takes one misunderstanding to cause a problem – one that can escalate into a full-blown dispute which will inevitably cost more in time and money than any savings made by not putting the agreement in writing.
Written agreements are not a 'magic wand' but they are a lot easier to enforce than those made verbally. Your willingness to use written agreements shows your customers, potential investors and partners that you are serious about doing business in the right way. They will also give you peace of mind, knowing that you have done all you can to protect yourself, your employees and your business.
For advice on contracts, terms and conditions or any other business matter, please contact James Worrall at james.worrall@withyking.co.uk
Good news for employers as tribunal claims plummet
The number of single claims presented to Employment Tribunals in England and Wales dropped by 70% during the second quarter of 2014, when compared to the same period last year, according to the Ministry of Justice. There were also fewer claims presented in April to June 2014 than any other quarter since statistics were first recorded in 2008/09.
These falls have been attributed to the introduction of Employment Tribunal fees as well as more pre-claim settlements through Acas' Early Conciliation scheme. While this is great news for employers, it's important not to be complacent as robust claims against errant businesses will continue to succeed, often with serious consequences.
For help with contracts, disciplinary issues or any employment matter, please contact Richard White at richard.white@withyking.co.uk
Divorce law changes could mean the end of maintenance 'meal tickets'
The landscape of financial settlements in divorce may be about to change. The Law Commission's 2014 Report on Matrimonial Property, Needs and Agreements not only recommends that pre-nuptial agreements are made legally binding, it also signals the potential end of 'joint lives' maintenance orders between former spouses in a bid to encourage both parties to achieve financial independence.
While this may not mean that a 'clean break' will be immediately achievable in every case, it signposts the demise of long-term maintenance orders.
For advice on pre-nuptial agreements, divorce, financial settlements or a review of an existing order, please contact Sharon MacDonald at sharon.macdonald@withyking.co.uk
Don't forget to add 'Wills' to your wedding list
Making a Will doesn't often feature highly on a couple's 'to do' list in the lead up to their marriage or civil partnership. But, as the law stands, it really should. The general rule is that getting married (or entering into a civil partnership) automatically revokes any Will that you have previously made. Remember, your spouse or civil partner won't necessarily inherit everything if you die without a Will.
For help with making or updating your Will or any aspect of inheritance tax or estate planning, please contact Becky Ricards-Small at becky.ricards-small@withyking.co.uk