In today's fast-paced business environment, it can be challenging to keep on top of new developments and their implications. Here, solicitors at Bath law firm Withy King identify a few of the latest issues which business owners and directors may need to be aware of.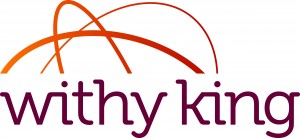 Is it worth the fight?
The cost of taking legal action is increasingly a key factor in deciding whether to pursue a claim and at the beginning of March, the Government increased court fees for issuing a claim, in some cases by over 600%.
This move is partly an austerity measure but is also a blunt message from the judiciary that people should think twice before taking their dispute to court.
The alternative approach is mediation – an increasingly popular method of resolving disputes which is likely to become even more attractive in the future. Settling a dispute by mediation can achieve a confidential, commercial and flexible solution in a cost effective manner and is successful in around 75% of cases.
For advice or information on any corporate dispute, please contact Nicola Cutler, nicola.cutler@withyking.co.uk
What's in your sales agency agreement?
Many businesses appoint sales agents, typically on a commission basis, to negotiate and sometimes close contracts with customers.
However, few are aware of the terms of the Commercial Agents (Council Directive) Regulations which often apply to these types of agency agreements. In some situations, certain terms will automatically be applied to the contract including the business potentially having to pay the agent compensation on termination or expiry of the relationship.
It is important to get advice when appointing agents to ensure your business isn't left exposed to often very significant compensation claims in the future.
To find out more or discuss the nature of your agency relationships, please contact James Worrall, james.worrall@withyking.co.uk
Don't rely on deeds of variation
For many years, families have relied on the ability to vary the Will of a deceased relative that didn't quite suit the family circumstances following that person's death. Deeds of variation allow the beneficiaries of an estate to alter the distribution of assets or relinquish a bequest, within a two-year deadline.
However, in his recent Budget, George Osborne announced that the Government might try to block the use of deeds of variation which means this method should no longer be relied on. It is more important than ever that your Will is up to date and reflects your wishes.
For advice on Wills or estate planning, please contact Becky Ricards Small, becky.ricards-small@withyking.co.uk
Signing away property
When it comes to buying and selling commercial property, there has been a change in legal procedure and a single director can now sign the deed on behalf of the company in the presence of an independent witness. A limited company can still execute a deed by using its company seal if it has one. Alternatively, two directors or one director and the company secretary can sign.
For advice on any commercial property issue, please contact Paul Daniels, paul.daniels@withyking.co.uk
Keep divorce out of the courts to save money on fees
A frequently recurring theme in many recently reported cases has been the expression of judicial disapproval at the level of costs incurred by the parties. One judge recently remarked on "the folly of litigants allowing themselves to be sucked into a process where the money spent was out of all proportion to the amounts in issue." Another senior family High Court judge suggested that there ought to be a fixed fee regime in place for each stage of the litigation.
This is why pressure is mounting for the system to be reformed so that a more formulaic approach can be adopted in the adjudication of disputes. However the difficulty is that every case depends upon its own circumstances. The role of the Court is to achieve a fair solution but like beauty, fairness is in the eye of the beholder and there can be no guarantee that one judge will solve the problem in the same way as another. But this is surely better than the adoption of a rigid approach that may not capture the real issues in the case – although of course costs must be proportionate.
If your marriage is breaking down, ensure you get advice from an appropriate specialist so you can make an informed decision. Above all, try and achieve a resolution, rather than having one imposed on you by the Courts at very substantial expense.
For further advice on divorce or other family matters, please contact Sharon MacDonald at sharon.macdonald@withyking.co.uk