Electric vehicle charge point mapping app Zap-Map has partnered with motoring organisation the RAC as it seeks to power ahead in the fast-growing market.
The firm, which is majority owned by Chippenham-headquartered renewable energy group Good Energy, is already the UK's top app of its kind with 660,000 downloads and hundreds of thousands of actively engaged users a month.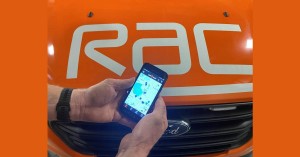 Under the agreement with the RAC, Zap-Map's app will be distributed to its 1,600 patrols via all their devices – including phones, laptops and in-van terminals.
This will enable them to locate the nearest available and suitable, publicly accessible charge point for RAC members to get their EV recharged and back on the road again as quickly as possible.
The RAC already helps members with EVs as its patrols can provide an emergency charge to flat or severely depleted electric cars with its award-winning RAC EV Boost technology, without the need for heavy and bulky portable batteries.
It can also move stricken vehicles easily with the All-Wheels-Up rapid recovery system, which gives patrols flatbed towing capability from a standard breakdown van.
Good Energy chief executive officer Nigel Pocklington said: "This partnership is another great example of collaboration within the automotive industry to help decarbonise the sector by providing services for the increasing number of electric vehicle drivers on the roads.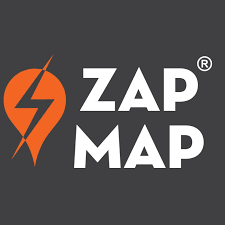 "It will further increase the number of drivers using Zap-Map and reinforces its position as the UK's leading electric vehicle mapping app."
Zap-Map commercial director Alex Earl added: "We are always keen to explore new ways of working, especially when they help to make the switch to electric as seamless as possible.
"The RAC has so many patrols on the road, and they will increasingly encounter EV drivers who may be in need of their help.
"We therefore felt it made sense to provide them with easy access to Zap-Map, as it will lead to a better experience for anyone who does run out of charge.
"We will also be looking to get patrols to feedback anything they discover about out-of-order or faulty charge points, ensuring Zap-Map users have access to even more accurate information to search, plan and pay for their electric journeys."
RAC head of technical James Gibson said by ensuring all its patrols had Zap-Map on their devices, the organisation was giving members with EVs extra reassurance that it was equipped on every level to get them going again, should they ever run out of charge or encounter a faulty charge point.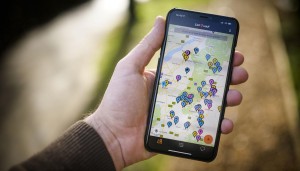 "While we have the technology to give them an emergency boost, it's vital we know how far away the nearest suitable charger is so we can give our members enough mobile charge to get them there safely," he added.
"We chose to partner with Zap-Map because it's without doubt the best app for finding the nearest available public charge points for whichever vehicles our members might be driving.
"The level of information provided in the app is excellent and we urge every EV driver to download and use it, as it genuinely makes EV driving even simpler."
Bristol-based Zap-Map recently boosted its senior management team with Richard Bourne, who joined in January 2021 as interim CEO, appointed to the role permanently while Good Energy CEO Nigel Pocklington has become its chair.
Good Energy snapped up a 12.9% share in Zap-Map's parent company Next Green Car three years ago, later increasing its stake to 50.1%.