The hunt for a new chairman is underway at Bath advanced analytics firm Actual Experience after Stephen Davidson announced he is to stand down at next year's AGM.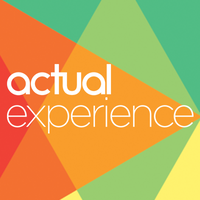 Mr Davidson, pictured, joined Actual Experience's board as non-executive chairman in February 2014, at the same time as the firm's listing on the London Stock Exchange's AIM market.
Actual Experience, which in January raised £10m through a share issue to capitalise on new market opportunities created, in part, by the coronavirus pandemic, said Mr Davidson had been instrumental in building a strong board and helped the company establish a strong and supportive shareholder base.
In a statement to the Stock Exchange, the firm said: "The board will conduct a formal process to appoint a successor and a further announcement regarding this will be made in due course."
Mr Davidson has extensive media, telecommunications, corporate and financial market experience as a non-executive director and has also served as chief financial officer and chief executive of Telewest, executive chairman of Mecom Group and vice-chair of investment banking at WestLB.
He is also chairman of the PRS, the organisation representing 100,000 songwriters, composers and publishers.
Actual Experience was founded 11 years ago following a decade of cutting-edge research at Queen Mary University of London and later relocated to Bath.
It is now the market leader in its sector with offices in London, New York and Seattle as well as Bath.
Its pioneering advanced analytics system enables companies to improve operational efficiency as more staff work from home.
The firm introduced its Human Experience Management (HXM) product a year ago as many businesses were forced to adopt remote and home working.
Along with its Business Impact Assessment (BIA) and Continuous Improvement (CI) offerings, it enables firms to improve their digital business, look after employees and reduce customer conversion times.