Firms are being encouraged to help staff develop their numeracy skills by signing up to a new national training initiative delivered locally by Bath College in partnership with Bath & North East Somerset Council.
Called Multiply, the national Skills for Life initiative has been designed to support businesses to invest in their workforce.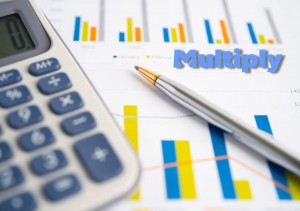 The council's Achieve in B&NES team is working with the college on a programme of free tailor-made industry/sector short courses to help employees become more maths confident in the workplace.
These introductory short courses or one-off workshops will be held in the workplace, online or at local community hubs.
Bespoke courses could include:
Working with databases to build-in formula

Understanding how to work out accurate costings

Working with money, including discounts and mark-ups

Feasibility or understanding ratios and proportions for mixing accurately and without waste.
For employees wanting to progress, options to study for a Level 2 Maths qualification, which is equivalent to a GCSE Maths pass grade, will also be available.
Cabinet member for children and young people and communities, Cllr Dine Romero, said: "The Multiply programme gives businesses an opportunity to help local employees improve their numeracy and confidence.
"It could also have a positive impact on their business by helping to improve staff retention and career progression and enabling the company to become an employer of choice."
The programme is funded through the West of England Combined Authority (WECA).
The courses are free and available to all employees aged 19 and over who are UK residents or have a right to live in the UK. They must not already have a Level 2 Maths qualification.
For more information, click here, email Achieve@bathnes.gov.uk or acl@bathcollege.ac.uk or call 01225 328822.