Bath-based architect practice Stubbs Rich has promoted Garry Davies and Andy Battle to become associates.
Both have worked at Stubbs Rich for more than six years, contributing to its success by designing and completing major projects for some of its long-standing clients.
In his new role, Garry will work on the more technically challenging aspects of projects while Andy will further the award-winning practice's wide-ranging relationships.
Pictured: Garry Davies, left, and Andy Battle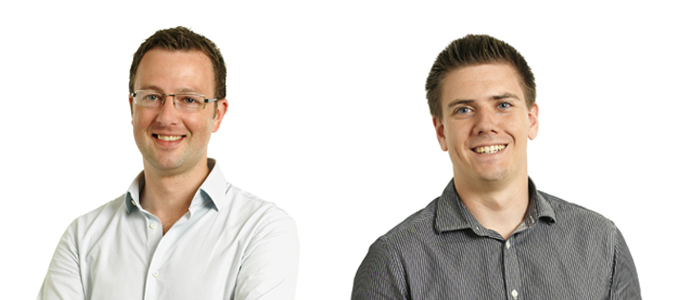 Both will develop new strands to the practice's portfolio of projects.
Garry said: "I'm looking forward to the new and exciting challenges. I'm working on several significant projects and enjoying having more involvement in the running of the practice."
Andy is helping with strategic and logistic planning for the Special Olympics National Summer Games being staged in Bath this year.
Andy said: "This is a great event to be involved with. What I really like is that it's all about grass roots sport, and its focus is on participation and not elitism."
Stubbs Rich partner John Rich added: "Garry and Andy have been an asset to the practice over many years and I'm looking forward to working with them both in their new roles."