As many Coronavirus restrictions will now remain in place until July 19, the government has decided to extend some of the temporary Covid insolvency rules to support struggling businesses.
While an extension to the measures is welcome but businesses in distress still face tough months ahead.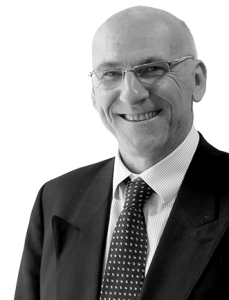 Originally introduced in March last year, the Corporate Insolvency and Governance Act 2020 (Coronavirus) (the Act) has provided an important lifeline to businesses and their owners by relaxing some of the tough rules around insolvency and giving many organisations additional time to recover.
Under the latest extension, the free-standing moratorium for UK companies, which offers businesses a formal 'breathing space' in which to pursue a rescue or restructuring plan without the pressure from creditors will be retained until September 30, as will the suspension for serving statutory demands and restrictions on winding-up petitions where unpaid debt is due to Covid-19.
Statutory demands will be void if served on a company before this date, while winding-up petitions based on a company's inabilities to pay its debts will be reviewed by the courts to determine whether the cause of non-payment is Coronavirus-related.
However, other elements of the Act will now draw to a close on June 30, such as the suspension of the wrongful trading rules, which up until now has removed the threat of personal liability for wrongful trading from directors – giving them the freedom to use all resources to attempt a rescue of their business.
The impact of the latest extension shouldn't be underestimated, as for those in dire need of help it gives them additional time to restructure and seek help.
Conversely, however, for creditors it means yet more time waiting for their debts to be recovered, which could affect their cash flow and viability.
Although much of the news was focused on the recovery of many businesses and the wider economy, the true picture of insolvency in the UK is not yet clear – in part due to the ongoing support from the government.
If you look at the latest insolvency statistics, things don't seem that bad. In fact, in the last year, corporate insolvencies have been dropping to an all-time low.
However, this perhaps isn't the true picture and things may change rapidly once the government support through the furlough scheme is withdrawn and more businesses are required to repay loans taken out as a result of the pandemic.
Many businesses are not yet out of the woods and called on firms experiencing financial difficulties to seek immediate help to restructure.
Business owners cannot afford to lose sight of their current financial position and they must take into consideration the challenges ahead as well. We are here to offer a helping hand to those companies in distress.
To find out more about Milsted Langdon's insolvency and restructuring services, visit www.milstedlangdon.co.uk