Bath is another step closer to gaining a rare second World Heritage listing for its international importance to spa culture and architecture in a move that would give its tourism industry a much-needed boost.
The city is a member of Great Spas of Europe, a group of 11 spa towns across seven countries that have been nominated to UNESCO for inscription on the World Heritage list.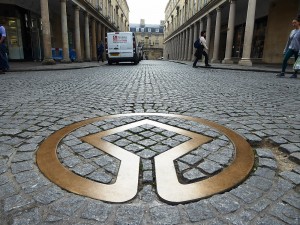 If approved, it would make Bath the only UK city to appear twice on the list and rank it alongside a select band of other European cities with a 'double mention' include Bruges and Barcelona.
Bath has been classified as a World Heritage location since 1987, when it was included as a 'cultural site'.
The 44th UNESCO World Heritage Committee meets in China next month to make a decision on the Great Spas of Europe's bid to join the list.
The nomination highlights the importance of spa culture and architecture as a European phenomenon from 1700 to the 1930s. Among hundreds of spas a handful of these, including Bath, remain in a good state of conservation.
The Great Spas of Europe project, which is supported by Bath & North East Somerset Council, is an international collaboration led by the Czech Republic and includes Austria, Belgium, France, Germany, Italy and the UK.
The Great Spas of Europe also include Spa in Belgium, Vichy in France and Baden Baden in Germany, all which developed as open-air resorts, providing beautiful surroundings and a thermal water cure for the benefit of visitors.
As World Heritage sites, the cities would be able to work together to market themselves across the world in terms of not just heritage, but also wellbeing – a global market that is growing exponentially.
Cabinet member for children and young people, communities and culture, Dine Romero, said: "This is very promising news. It has taken over ten years of work to progress The Great Spas Project to this point and whilst we are not across the finish line yet, it is firmly within sight.
"This accolade would further confirm that the heritage of Bath is acknowledged to be of global importance."
Councillor Ruth Malloy, the council's representative for the Great Spas of Europe project, added: "To be inscribed once as a World Heritage Site is very special but twice is exceptional. Bath has always been an international City and this project is an exemplar of successful European collaboration.
"With the new Bath World Heritage Centre due to open in September, the timing of this news is excellent."
The 11 historic spa towns are Baden bei Wien (Austria), Spa (Belgium), Františkovy Lázně, Karlovy Vary, Mariánské Lázně (Czech Republic), Vichy (France), Bad Ems, Bad Kissingen, Baden-Baden (Germany), Montecatini Terme (Italy), and City of Bath (UK).