Areas in the West of England could become investment zones aimed at driving economic growth and unlocking land for housing under a scheme announced today by Chancellor Kwasi Kwarteng in his mini-Budget.
Businesses in the zones would benefit from lowering taxes and 'liberalised' planning frameworks, according to the Treasury.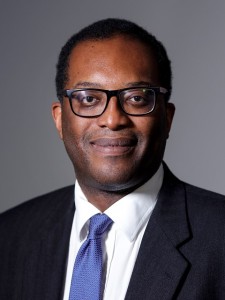 Mr Kwarteng, pictured, said firms in the designated areas would also have accelerated tax reliefs on buildings, plant and machinery.
During this mini-Budget speech he named the West of England as an area which had already discussed the zones.
Later the Treasury confirmed that the West of England Combined Authority, which takes in Bath & North East Somerset, Bristol City and South Gloucestershire councils, was one of 38 local authorities it is talking to about establishing investment zones.
The combined authority, which is led by the West of England Metro Mayor Dan Norris, already has some limited powers over transport, skills and infrastructure.
According to the Treasury, investment zones would grow the economy through a tax offer "carefully designed to encourage investment and new economic activity, supporting growth and jobs".
There would also be planning flexibilities to remove a significant barrier to economic growth, and "together tax and planning flexibilities will enable businesses to benefit from the positive effects of co-locating".
The Treasury said the previous government's Freeports programme had already shown how targeted tax reliefs and support could bring together the public and private sector to begin to transform areas in need of levelling up.
However, like Freeports, investment zones have previously been criticised for simply encouraging businesses to move from one area to another for financial gain without creating new jobs or opportunities.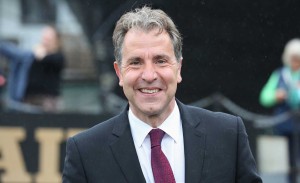 Business West, the region's largest business group and the organisation behind Bath Chamber of Commerce, described the announcement of investment zones in the West of England as "positive" and said it looked forward to examining the details.
Mayor Norris, pictured, gave a "cautious welcome" to the West of England being considered as a location for one of 38 possible nationwide investment zones.
He said: "I will always fight for anything that can help our amazing part of the world. But this is a classic case where the devil will be in the detail.
"I'm not a natural believer in deregulation if it means blocking the building of affordable homes or scrapping really important protections for our natural environment.
"But if it means keeping money in our local economy, removing unnecessary bureaucracy, and giving the West of England Combined Authority new important levers or powers, then we should go full steam ahead to improve people's lives locally."
According to the Treasury, businesses in designated areas in investment zones will benefit from 100% business rates relief on newly occupied and expanded premises.
Local authorities hosting the zones will receive 100% of the business rates growth above an agreed baseline in designated sites for 25 years.
In addition, businesses will receive full Stamp Duty Land Tax relief on land bought for commercial or residential development and a zero rate for Employer National Insurance contributions on new employee earnings up to £50,270 a year.
To incentivise investment there will be a 100% first year enhanced capital allowance relief for plant and machinery used within designated sites and accelerated Enhanced Structures and Buildings Allowance relief of 20% per year.