Dairy company Coombe Castle has scaled up its operations to meet continued global demand for its cheese and clotted cream after being awarded a series of grants.
The firm, based in Melksham, exports across the globe, including to Japan, Canada, the US and Hong Kong.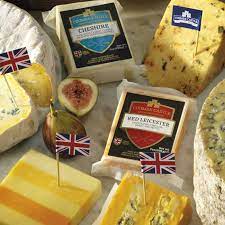 Following bespoke support from membership team at Business West, the region's largest business support group, it has received a £300,000 grant from both DEFRA and the Rural Payments Agency to help transform its processing plant.
It has also helped the firm buy new equipment increase its cream processing capacity.
As a result, production has shot up by 20% since 2021 and with sales increasing by 16% over the past year.
The grant has also helped the company automate many of its processes, removing the need to rely on employing additional staff at a time when hiring has been difficult for firms across the economy.
Coombe Castle managing director Darren Larvin said: "Being an Initiative member of Business West has allowed us to not only receive grants, but we've also been put in touch with property developers to expand as we are running out of space where we are.
"As we are heavily focused on export, we have also received support from Business West's export documentation team which has been invaluable during the Brexit transition period.
"Being part of Business West's membership community really allows for that 360-degree support for your business."
Coombe Castle, which was founded in Corsham in 1980 with its first order of 10 tonnes of cheese going to Canada, has also been able to invest in its sustainability strategy and has received advice from Business West's net zero adviser Aisha Stewart.
The firm has now created the position of environmental lead and is looking at waste reduction, including more sustainable packaging alternatives.
Darren added: "The net zero course with Business West has given us an appetite to go out and do something about our sustainability goals.
"Seventy of the products we make are now in glass jars which are recyclable. We've also installed solar panels and energy efficient lighting across the business."
Business West director of membership Emma Carter added: "Coombe Castle's recent success and growth is fantastic to see and is a real testament to the impact the business community can have when it comes together."
She said as a member of the forward-looking B Corp global community, Business West was committed to supporting businesses to grow in a way that balances planet with profit.
The Initiative is Business West's top-level membership group made up of 160 business leaders and key individuals who want to positively influence the way the region is shaped, managed, and developed.
Last month Coombe Castle won a highly coveted King's Award for International Trade, having previously won four Queen's Awards, the first in 2001.