Fidelius, the Bath chartered financial planning group, has struck its second deal in as many weeks by launching a strategic partnership with international wealth manager deVere Group.
Fidelius deVere will serve a growing number of expats returning to the UK following Brexit.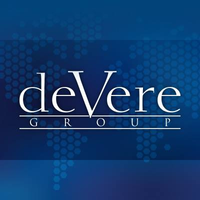 deVere specialises in global, cross-border financial solutions to international investors and expatriates around the world.
It has now applied to surrender its UK permissions as the venture, due to launch on May 1, will be run under the regulatory framework of Fidelius.
deVere UK's base in Mansfield, Nottinghamshire, will stay open and will work with the Fidelius' network of UK offices. As well as its Bath headquarters, Fidelius also operates out of Bridgwater, Cheltenham, Chelmsford and London.
deVere, which advises on over £7.2bn of funds around the world, also plans to boost its presence in the UK through its wholly-owned subsidiary WPS Advisory Limited, provides retirement planning advice via the workplace.
The firm has an existing, well-established relationship with Fidelius, which has £1.75bn under advice and employs around 130 staff in Bath and in its office network.
One of Bath's fastest-growing businesses, it has expanded at a rate of over 20% a year since 2012 and has featured in a number of fast growth surveys.
Last week Bath Business News revealed that it had acquired Bath-based financial advisers Robson Taylor IFA, which specialises in retirement planning, investments, savings and protection, will bring an additional £105m of assets under management to Fidelius along with £780,000 in revenue.
Last year Fidelius struck a significant strategic partnership with major investment firm Pacific Asset Management (PAM) under which PAM acquired its discretionary fund management (DFM) arm Parallel Investment Management.
Speaking about the deVere link-up, Fidelius head of commercial Duncan McKillop said: "We're thrilled by this partnership with a company that shares our core client-centric values.
"The agreement will deliver considerable benefits to clients in terms of service and solutions, including financial planning and mortgages, and it will add value for advisers."
deVere Group CEO Nigel Green added: "Given the necessity to meet evolving global regulatory requirements, the Brexit-fuelled changes, and shifting market conditions and client expectations, I'm delighted to confirm our further commitment to the UK through this joint venture with the Fidelius Group.
"It allows us to strengthen our position as the most regulatory robust international financial advisory organisation in the world.
"Our unrivalled experience and understanding of the needs of returning international clients to the UK, alongside the 150-plus individuals and UK centric-infrastructure at Fidelius, gives deVere a truly unique proposition for our global client base."
deVere Group chairman Peter Hobbs described Fidelius as a highly respected, countrywide organisation.
"We're confident that their size, scope and infrastructure capabilities will further enhance the service levels and the financial planning propositions for clients who return to the UK from overseas," he added.
Fidelius was advised by the corporate team at Bath-headquartered law firm Royds Withy King, led by partner Katharine Mortimer and including partner James Worrall and associate Janetta Barrett.