Residential property developers Tanda Homes and Mendip Developments have made two further site acquisitions as they continue to grow.
The sites are the sixth and seventh acquired by the Frome-based group since 2016 and follow on from its successful developments in Westbury, Ashcott near Street, Frome and Sherborne.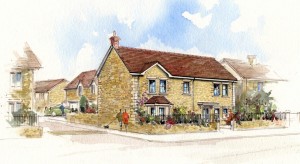 Bristol and London law firm Temple Bright has acted the group on all these acquisitions and provided it with planning advice.
Temple Bright's team was led by real estate partner Ian Davies with planning advice from partner Polly Reynolds.
The proposal for one of the new schemes – Sandways Farm in Bourton, pictured, which is currently in pre-application – is for 30 houses and a much-needed community hall for the village. The second – Locks Hill in Frome – will have seven houses.
The firms' previous schemes ranged from 15 to six houses.
Tanda Homes and Mendip Developments managing director Aaron Pierce said: "Ian and his team have acted for us for 15 years and have provided us with strategic legal advice since the inception of both companies.
"We speak nearly every day, and it's reassuring to work with a team of lawyers who really do understand our business, and our aims.
"We have a number of other new, significant schemes in the pipeline, and it's great to know that Ian's team is there to support the growth of our business."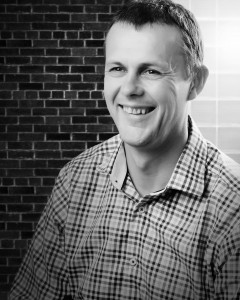 Ian Davies, pictured, added: "It's very satisfying for any commercial lawyer to be in a position to watch a client's business expand and flourish.
"The product that Aaron's team builds is excellent, and the success of their sites is testament to that, and their customer service."
Temple Bright has a substantial real estate practice which includes acting for developers of commercial and residential property across the UK.
The team, with 13 partners across the firm's two offices, works closely with specialists in a range of associated practice areas including planning, construction and dispute resolution, as well as the recently added energy & environment practice which is focused on environmental issues and clean energy projects.
It has continued to be busy over the past year in spite of lockdowns.
Temple Bright co-founder Tim Summers said: "It is great to see our developer clients continuing to do significant deals through these challenging times, and it is a testament to the strength of Tanda Homes and Mendip Developments' business that they have been able to continue their ambitious trajectory of the past five years.
"It also demonstrates the strength of the South West property market."
Temple Bright was launched in Bristol in 2010 using a tech-enabled, streamlined business model. It opened its second office in London EC2 in 2013 and now has 76 partners, evenly spread across the two locations.
The firm advises clients ranging from start-ups to PLCs across a range of sectors, with significant expertise in real estate and construction work.