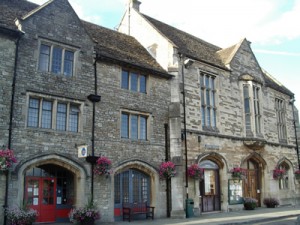 The Cotswolds' first annual health fair, set up by Malmesbury-based chiropractor Emma Newby and the town's Chamber of Commerce, will raise funds for Bath's Dyson Centre for Neonatal Care, which opened last summer.
Emma's daughter was saved by Bath's previous neonatal unit in 2009 and she is determined to raise as much money as possible for the charity behind the new one.
The James Dyson Foundation, launched by the Malmesbury-based innovator, donated £500,000 to the hospital's charity, The Forever Friends Appeal, which together with the NHS, created the pioneering new unit at the Royal United Hospital. It now needs to raise funds for additional machinery.
The centre provides a state-of-the-art clinical environment which aims to reduce parent stress and provide the best care for 500 premature and sick babies every year.
The free Malmesbury Health Fair takes place between 10.30am and 3.30pm on March 31 at Malmesbury Town Hall and will showcase the health-related business and therapists in the area.
So far the fair has attracted more than 30 local businesses and with only a few stands left it looks to be a sellout.
All profits from the event will go towards putting on future events and a chosen charity. For the inaugural fair, RUH Bath Neonatal Intensive Care Unit has been chosen.
For more information contact Emma at emma@mctimoneychiro.co.uk or Malmesbury Chamber of Commerce secretary@malmesburychamber.org.uk