Shares in Inspecs, the Bath-headquartered spectacles designer and manufacture, soared by more than 50% after it said cost cutting and efficiencies brought in late last year and a stronger order book were paying off.
The group suffered a tough end to 2022 following a warning over future sales and the resignation of its chair, former Tesco boss and City grandee Lord MacLaurin.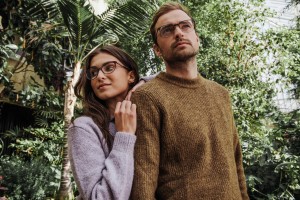 Within hours Inspecs' shares had lost more than half their value, taking them to 50p – a far cry from their high of just under 395p achieved last January.
Yesterday the group, which produces a wide range of spectacle frames and lenses, including sunglasses and safety glasses, for markets across the world, gave a more upbeat trading update for the whole of last year.
Revenues for the 12months are now expected to come in at $246m – just $500,000 down on 2022– while its order book on 31 December, at $41.9m, was level with the previous year's.
This was despite Covid-19 restrictions that hit some of its factories, mainly in China and Vietnam.
It also said losses at Norville, the historic Gloucester-based lens maker it bought in 2020 has narrowed and progress had been made in its production at its new state-of-the-art factory.
Inspecs, which was launched by former bond trader Robin Totterman in 1988 and later moved to Bath, said a slump in orders in the third quarter following a slowdown in its German, French and other European markets resulted in a reduction in sales in the fourth quarter.
Shortly afterwards Mr Totterman moved to the role of executive chair.
Yesterday it said it would continue to seek operational efficiencies and reduce costs "where appropriate" while maintaining execution of its growth strategy.
It also said it anticipated beginning construction of its new manufacturing facilities in the second half of this year funded from free cashflow.
Chief executive officer Richard Peck said: "The group experienced significant financial and trading headwinds in 2022 and the board has implemented both cost reduction and operational efficiency programmes to ensure a better performance is delivered in 2023.
"Having taken over as CEO on 1 December, I am confident that these programmes will ensure the group is fit for the future and best placed to take advantage of the exciting growth opportunities that I see in the market."
Inspecs' customers include global optical and non-optical retailers, global distributors and independent opticians, with its distribution network covering more than 80 countries and reaching approximately 75,000 points of sale.
The group has operations across the globe, with offices and subsidiaries in the UK, Germany, Portugal, Scandinavia, the US and China, and manufacturing sites in Vietnam, China, the UK and Italy.